Sharon Walker Opens Up About Her Upcoming Album "Always"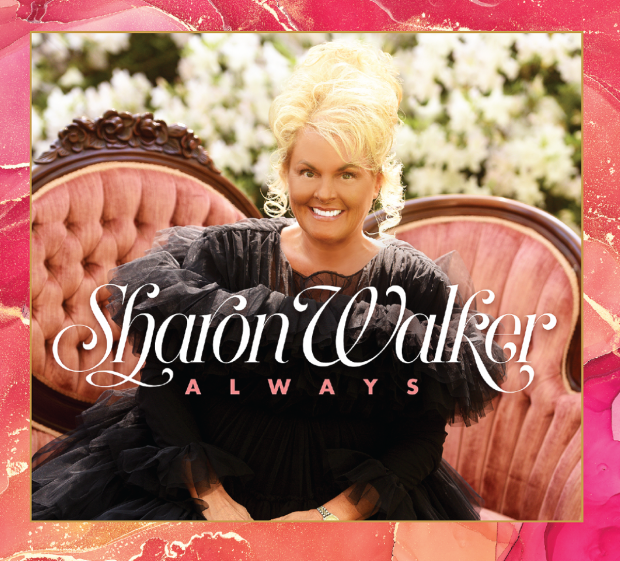 Sharon Walker calls herself a "wife, mother, singer, musician, and lover of Jesus," and that last line shines on her debut project Always. Produced by Geron Davis ("Holy Ground"), this project is set to release on October 20. Always is comprised of Walker singing joined by fan-favorites such as Aaron Crabb, Karen Harding, Sonya Isaacs Yeary, Becky Isaacs Bowman, and more. 
"The songs on this project are not just lyrics and melodies I've recorded. These are things I've lived and are literally part of my DNA. Not only did I personally write some of the songs, like the title song "Always," but my son wrote one of the songs, and my children sang with me on this project," says Walker.
"One of my greatest joys is that I also was able to record a song my mom wrote. Although she went to be with Jesus before it was finished, she did get to hear the song before she passed. We included songs written by dear friends and had many "family/friends" to sing on the project as well. It's just like life. It takes a village! Thanks to Artist Resource Services for allowing me to continue my heritage and helping me share the songs that are the testimony of my life."
 
Sharon has also found an unlikely following on social media when one of her videos recently went viral. She now has over 157,000 followers on Facebook alone. 
 
First single, "God Can't Do Anything," written by Wayne Haun, Joseph Habedank and Geron Davis, releasing to radio in January 2024. 

Tags : Sharon Walker Sharon Walker Always Sharon Walker new album Sharon Walker news Daywind Records