Maverick City Music Releases "The Maverick Way" 6-Track Project Out Today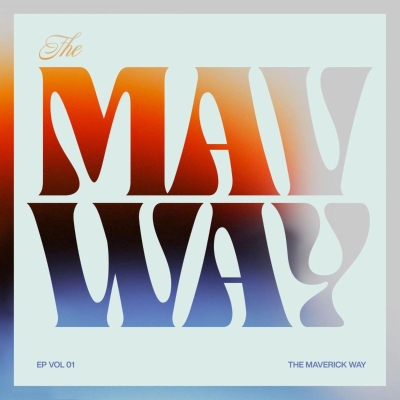 Today, five-time GRAMMY Award-winning music collective Maverick City Music announces the 'The Maverick Way' EP via TRIBL Records. Featuring collaborations with Noah Schnacky, Tasha Cobbs Leonard, Bobbi Storm and Wande, the 6-track project is available now here.
Over the last few weeks, the impressive collective has shared previews of what's to come from the project, first releasing "No Longer Bound," (7.28), a praise-inducing anthem performed by Maverick City featuring Chandler Moore and Forrest Frank, followed by the triumphant "God Problems" (8.18), which details the battles that can only be won through the power of faith. The latest and final preview arrived on Sept. 1 with the release of Maverick City's passionate collaboration with Noah Schnacky, "Crazy Love."
LISTEN TO 'THE MAVERICK WAY' HERE
In 2022, Maverick City Music produced one of the biggest tours of the year, consistently ranking in the Pollstar Top 10 week after week, selling out arenas across America. On Tues., Oct. 31, they'll take this new music on the road as they kick off a 16-date run with A-list performers, including Maverick City Music, Noah Schnacky, Travis Greene, Todd Galberth, Forward City Music, and JWLKRS. Tickets are available now here.
'The Maverick Way' EP Tracklist:
1. "Crazy Love" (Feat. Noah Schnacky) 
2. "God Problems"
3. "More Than Able" (Feat. Tasha Cobbs Leonard) 
4. "Promises"
5. "Firm Foundation (He's Gonna Make A Way)" (Feat. Bobbi Storm & Wande) 
6. "No Longer Bound"
The collective continues to transcend boundaries and cultural norms in 2023, and fans can keep up with what's to come by visiting maverickcitymusic.com. 
Tags : 'The Maverick Way' EP Maverick City Music wande Bobbi Storm Noah Schnacky tasha cobbs leonard