Box Office Hit Film "Man of God" Screening to be Held at Museum of the Bible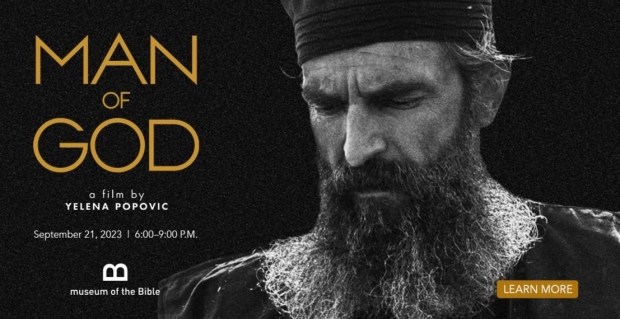 On Thursday, September 21, the Museum of the Bible will have a screening of the international, critically acclaimed box office hit "Man of God." The screening will be followed by a panel discussion that includes writer and director Yelena Popovic.
"Man of God" depicts the trials and sufferings of Saint Nektarios of Aegina, who was exiled, convicted without trial, and slandered without cause as he preached the Word of God.
"Man of God" was written and directed by Yelena Popovic and stars Hellenic Academy Award winner Aris Servetalis ("The Waiter"), Russian superstar Alexander Petrov ("Attraction"), and Golden Globe winner Mickey Rourke ("The Wrestler"). The music for the film was composed by two-time French Cesar winner Zbigniew Preisner, with a special performance by Golden Globe winner Lisa Gerrard.
The film has received more than 14 international awards, including the Grand Prize Jury at the Religion Today Film Festival, the Audience Award at the Moscow International Film Festival, the Audience Award at the Los Angeles Greek Film Festival, the Best International Film Award at the Siena International Film Festival, and the Audience Award and Best Director Award at the St. Andrews Film Festival.
The event at the museum is free, though registration is required. Click here to register.