Southern Gospel Group Heart 2 Heart Welcomes Two New Members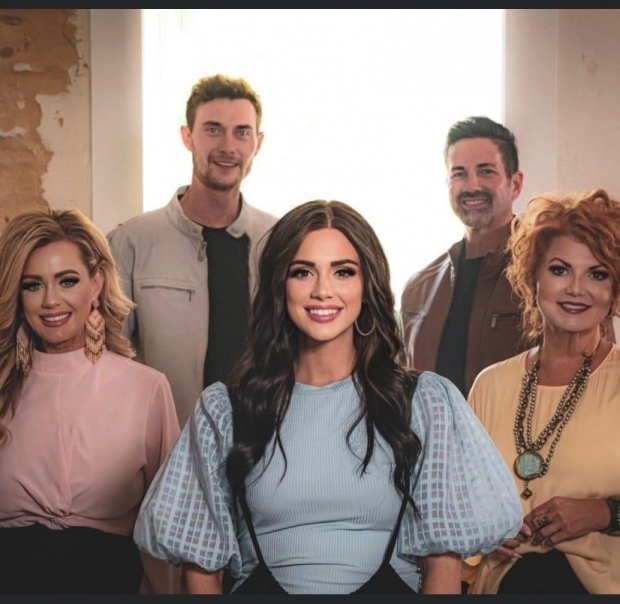 Southern gospel group Heart 2 Heart is excited to announce the addition of two new vocalists. Riley and Ashleigh Dotson have been performing on stage with Heart 2 Heart the past few months, and will make their permanent place in the group official at this year's National Quartet Convention in Pigeon Forge, TN. 
The Dotsons have been welcomed by longtime group members, David and Deana Kiser and Rhonda House and are no strangers to gospel music.  Ashleigh is the daughter of David and Deana, and she has grown up surrounded by the music of Heart 2 Heart.  Her love for music and her beautiful voice are a welcome addition to this ministry.  Many will remember Riley Dotson as a member of Carolina The Band.  He brings his powerful vocal ability and guitar talents to the group.  
David says, "This new season brings a different look and sound to our group, but it's very much a blessing to be bringing part of our family on stage with us to minister together."  
Ashleigh shares her excitement for this transition. "Riley and I prayed that God would guide our paths to eventually minister together, and we had shared in secret that Heart 2 Heart felt like home. God just has a way of making things happen, and we love that we are now a part of this group." 
Riley adds, "I'm excited to share my passion to sing with my wife and be a part of the ministry, Heart 2 Heart. I haven't been singing for a few years, and it's a breath of fresh air to be back doing what I love." 
Heart 2 Heart will celebrate the Dotsons' debut at National Quartet Convention in Pigeon Forge, TN on Sunday, September 24, 2023. For more information on the ministry of Heart 2 Heart, visit their website at www.heart2heartmin.com or follow them on social media.
Tags : Heart 2 Heart Heart 2 Heart news Heart 2 Heart gospel music group Riley and Ashleigh Dotson