Brooke Ligertwood Releases Her "Desert Song" Video Devotional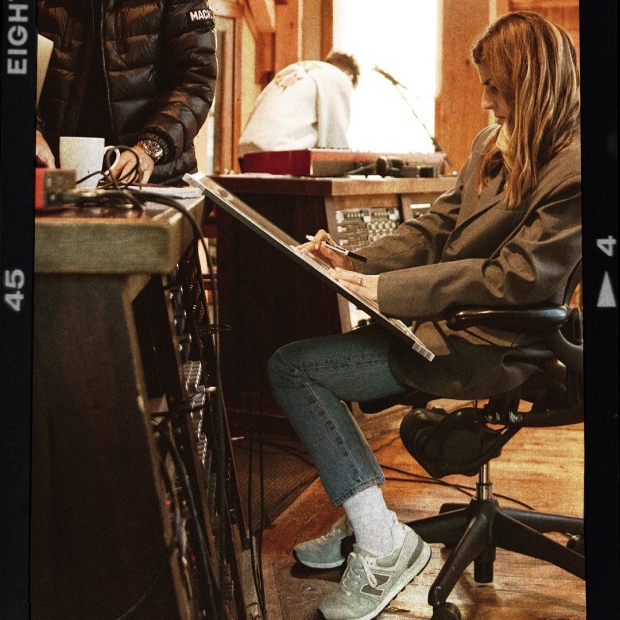 Platinum recording artist & GRAMMY®-award winning songwriter, producer, and worship leader Brooke Ligertwood has released the video devotional for her single "Desert Song." The song is from her highly anticipated sophomore solo album "EIGHT." Available along with an accompanying music video, the song is one of 11 featured tracks from the studio project that will drop globally on Oct. 20. Listen to "Desert Song" here, watch the video here, and preorder "EIGHT" here. 
Ligertwood writes, "I really care about what we (the Church) are singing, and as part of the upcoming EIGHT album release (October 20!) wanted to create a free devotional series where we can dive for a few moments into the Biblical themes and principles that are the foundation of these songs that make up the project.
"I was so encouraged by your responses to our first video devotional for "Fear of God" (which you can watch here) and hope that as we continue to release these devotionals, you find them helpful and hope-filled in this season of life!"
"Desert Song" releases on the heels of Ligertwood's premiere single "Fear of God" from the forthcoming album which is a follow up to her debut solo offering "SEVEN (Live)" that has garnered over 146 million global streams since its 2022 release.

Along with the aforementioned releases, Ligertwood has penned a growing anthology of beloved church anthems like "What A Beautiful Name," "King of Kings," and "Hosanna," and devotional favorites like "Awake My Soul," "New Wine," "None But Jesus," and many more. With 7 billion career streams and 20 million career album sales, her songs have been streamed globally more than 1.5 billion times, translated into over 15 languages, and have topped the CCLI chart with two no. 1's, and several Top 25's.

For more information, please visit https://www.brookeligertwood.com/.    
Tags : Brooke Ligertwood Releases Her "Desert Song" Video Devotional "Desert Song" Video Devotional brooke ligertwood Hillsong hillsong worship