Phil Wickham Announces Christmas Tour with Tasha Layton as a Special Guest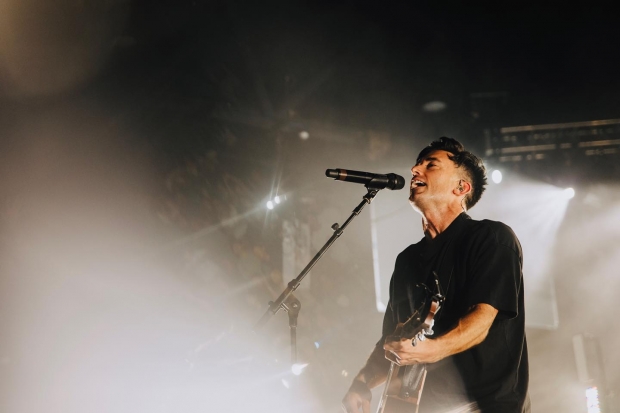 California native and worship leader Phil Wickham announces that he will embark on his annual Behold Christmas Tour this November. The tour, which features Tasha Layton as a special guest, will kick off on November 30 in Austin, Texas, and wrap on December 5 in Fontana, California.

"Join me and special guest Tasha Layton as we worship and celebrate the one who came to save us," Phil Wickham posted on social media. "Tickets presale starts THIS Friday... these nights are going to fill up quick, so make sure you're ready!"
Meanwhile, Wickham will also make a strong showing for next month's GMA Dove Awards. He has earned four nominations including the coveted artist of the year category, as well as a song of the year nod for his role in writing the MercyMe hit "Then Christ Came," and a worship song of the year nod for "This Is Our God."
"It's an honor," says Wickham, who last year picked up two GMA Dove Awards trophies. "It's just God's grace. It feels like God taking some loaves and fishes and multiplying it to a place where someone would say, 'This is worth recognizing,' which is crazy.
For more information and tickets, click here. A list of tour dates is below.

November 30 - Austin, TX
December 1 - Houston, TX
December 2 - Bossier City, LA
December 3 - Dallas, TX
December 5 - Fontana, CA
Tags : tasha layton Phil Wickham Phil Wickham Christmas Tour phil wickham news Phil Wickham Behold Christmas Tour