Exclusive Song Premiere: The Inspirations' "Jesus is Mine"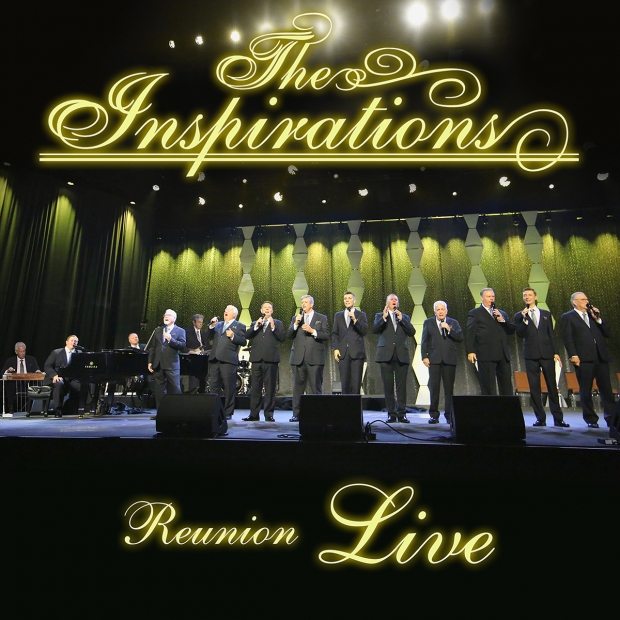 In an epic encounter that brought together The Inspirations' past and present, current and former members of the storied Southern Gospel group gave a performance for the ages at the 2022 National Quartet Convention - and now listeners everywhere can enjoy this unique, uplifting set in the majestic The Inspirations' Reunion LIVE collection from Horizon Records.

As a preview to this much anticipated live album, we are honored to be able to premiere the track "Jesus is Mine" HERE.
Says founding member and legendary tenor singer Archie Watkins: "This is a song The Inspirations recorded first back in 1975 that became the #1 song in 1976 for 4 months. We recorded it again on a live album back in 1976, then again in 2021 before putting it on our new Reunion LIVE album. This newest version features every member who joined us for that special night. Needless to say, it has been a crowd favorite for many, many years - and still is today as you will hear." 
From start to finish, The Inspirations' Reunion LIVE testifies to the heartfelt joy of the Gospel's good news, delivered by an aptly named brotherhood of men who have spent their lifetimes immersed in an unsurpassed musical ministry. Says founding member and legendary tenor singer Archie Watkins, "I am so excited that we got to do this! It was wonderful being on the stage at the National Quartet Convention with all the guys, and to see how the crowd just soaked it in was a blessing. I cannot thank Luke enough for how he put this event together. No one knows the history of our group like he does, and he really made the event come alive. I hope the fans love the recording as much as we did getting to record it!"
Pre-save/add/order Reunion LIVE HERE. 
Tags : The Inspirations' "Jesus is Mine" exclusive song premiere The Inspirations' Reunion LIVE THE INSPIRATIONS