Here Are Lyrics to Charity Gayle's "Name Above All Names"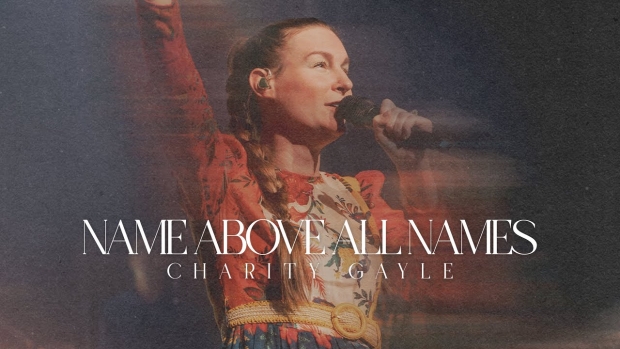 Worship leader Charity Gayle returns with her new single "Name Above All Names" in two years. The powerful worship athem is produced by Kyle Lee & Dwan Hill and it is available for download and streaming on all digital platforms.
Gayle is a People & Songs artist and staff writer, a teacher and core leader for The Emerging Sound, and seasoned worship leader.  Currently based in Buffalo, NY working as a worship pastor and music ministry director, she has led worship for countless churches and congregations throughout her ministry and is a regular clinician at varying worship seminars, conference and schools. 
The sun was darkened and
The heavens thundered
For a moment death had thought it conquered
But it wasn't over 'til You said, "it's over"
Your Word is greater still

The perfect sacrifice, Your body broken
As You restored to us what sin had stolen
Once and for all You tore the veil wide open
Your power is stronger still

All praise, all praise
To the name above all names
Jesus, You reign
'Cause You're the name above all names

You turned the grave into a new beginning
Our God is risen, You're alive and breathing
There's nothing that can rise against Your victory
Your name is higher still
Your name is higher still 
All praise, all praise
To the name above all names
Jesus, You reign
You're the name above all names

Yes You Are
Yes You Are
There Is no name higher
There is no name greater

The cross still stands, the blood still flows
The work is finished and hell still knows
The grave is still empty
The stone is still rolled
And You're still high and lifted up
You're still seated on the throne

The cross still stands, the blood still flows
The work is finished and hell still knows
The grave is still empty
The stone is still rolled
And You're still high and lifted up
You're still seated on the throne

All praise, all praise
To the name above all names
Jesus, You reign
'Cause You're the name above all names

Let the church sing Hallelujah 
Hallelujah, every voice will proclaim
There is no higher name
Hallelujah, age to age we will sing
There is no higher name

Hallelujah, every voice will proclaim
There is no higher name
Hallelujah, age to age we will sing

All praise, all praise
To the name above all names
Jesus, You reign
'Cause You're the name above all names
You're the name above all names
You're the name above all names

Yes you are
Jesus
Jesus 
Tags : Here Are Lyrics to Charity Gayle's "Name Above All Names" "Name Above All Names" charity gayle