Lauren Daigle Addresses the Israel-Hamas War at the 2023 Dove Awards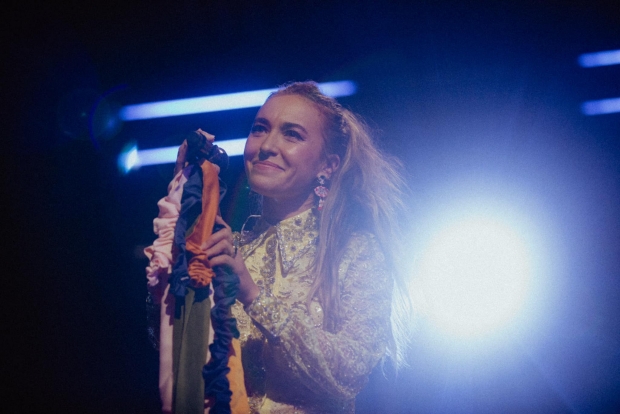 At the 54th Annual GMA Dove Awards, two time GRAMMY Award-winning Lauren Daigle used the occasion to address the war between Israel and Hamas. The awards were handed out Tuesday night, October 17th, 2023, in Nashville, Tennessee to a sold-out audience. The show aired tonight, Friday, October 20th, exclusively on TBN and The TBN App and simulcast on SiriusXM The Message.  
Daigle who won her 12th Dove Award for best short-form music video of the year (concept) for "Thank God I Do," said, "In light of what has happened in Israel this week, our eyes need to be opened to what He might be calling us to.
"We have the hope of eternity and the good news of the Gospel," she added. "We aren't bringing in messages that tear and divide, we're bringing in messages that remind people of their worth, that remind children they are valuable and belong in society and remind people that they have something that only God can fulfill. We get to tell them that He is the Great I Am. That He is above the times. That He is the source of hope compared to nothing else this world has to offer. There is nothing as great. He is the light of the world. He is the light of men. He is the bread of life."
For further information on all the Dove Awards recipients, visit https://doveawards.com. 
Tags : Lauren Daigle Israel and Hamas War lauren daigle news