Drag Artist Flamy Grant's Album Was Removed From the Grammys' Contemporary Christian Category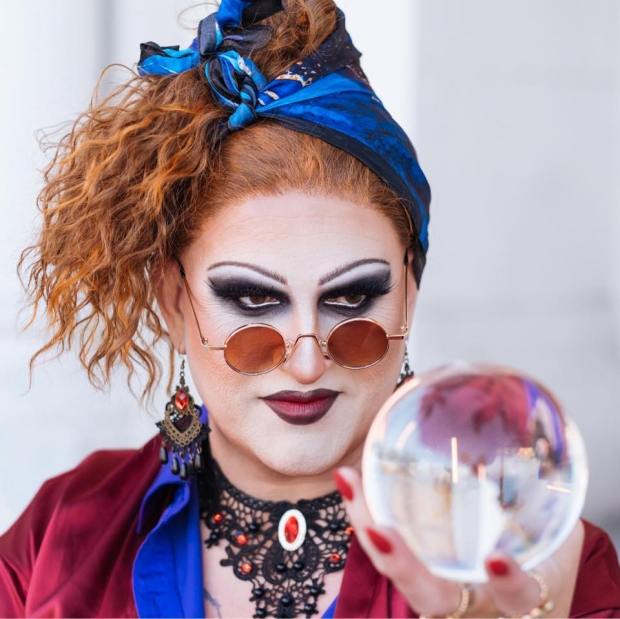 Drag artist Flamy Grant's album Bible Belt Baby reached No. 1 on the iTunes Christian Music charts in July, while her song "Good Day" debuted at No. 20 on Billboard's Christian Digital Song Sales chart. Now, Grant has submitted her album to the Grammys for their consideration in the annual awards ceremony's best contemporary Christian music album category. However, her project had been removed from the category and placed in the best pop vocal album category.
The Recording Academy confirmed that Grant's album had been moved into the best pop vocal album category based on "explicit language/content" used in one of the album's songs. "The Academy is an open and inclusive organization that embraces artists from all backgrounds and genres," the statement reads.
The song in question is Grant's "Esther, Ruth and Rahab," in which Grant celebrates the women of the Bible whose stories are often left unsung. "So I guess the lesson there was God would only hear a prayer/ If it came from a person with a c-k," she sings in one passage of the song. 
While there is no overt rule against explicit lyrics being included in Christian categories, the Academy reiterated that the re-categorization of works with explicit content is "a standard practice for the Gospel & CCM genre committee, given that the Gospel & CCM Field consists of lyrics-based categories that reflect a Christian worldview." 
Tags : Flamy Grant Flamy Grant Grammy Awards Drag Artist Flamy Grant news Drag Artist Flamy Grant's Album Was Removed From the Grammys' Contemporary Christian Category