Anthem Edition "Here Comes Christmas" Album Review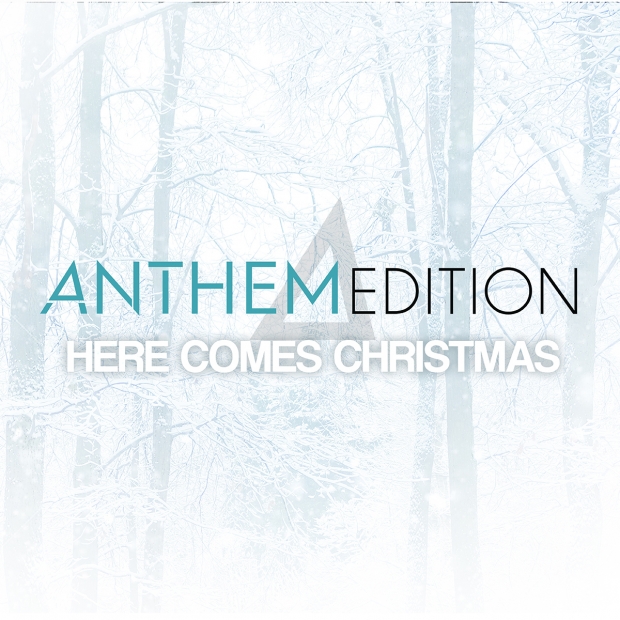 Prime Cuts: Here Comes Christmas, Thanks Giver, We Three Kings
Overall Grade: 3.5/5
Old Paths has evolved from a trio to become a quartet with the addition of Andrew Utech as the new bass vocalist. They have also adopted a new moniker, Anthem Edition. After securing several #1s on the Southern Gospel charts with hits such as "Battlefield" and "God's Great," they have released their debut effort under their new name. "Here Comes Christmas," released under the Horizon and Sonlite Records imprint, comprises seven tracks of originals, contemporary covers, and a few festive classics. 
The pride of the record goes to the quartet's harmonies. Their layered vocals singing without any instrumental support are in their full glory on their rendition of "We Three Kings." Their other acapella venture is with "His Name Medley." Here, the quartet strings the Southern Gospel favorite "Cherish That Name" with Hillsong's "What a Beautiful Name." The songs blend in nicely but for a Christmas record. However, it would be nice if there were some bells or strings added to give the medley a festive vibe because both songs are not generally connected with the season.
A surprising cover is Anthem Edition's take on Crowder's "Thanks Giver." Stripped of Crowder's rock sensibilities, the quartet has turned this ballad of thanks to God for the gift of his son into their own. Meanwhile, "Feliz Navidad" gets an obligatory re-make. This brings us to the record's two new compositions. Newcomer Andrew Utech gets a chance to shine on the nostalgic "The Way It's Always Been." Utech's singing ruins the song. In this day and age of advanced technology, one is surprised that the producer did not fix the parts where Utech goes out of tune.  
The title track, "Here Comes Christmas," is much better. With bells and impeccable harmonies, the song celebrates the season's excitement. Overall, this is a good record, but it feels like it has been put together prematurely. The demo-like quality of a couple of tracks and the failure to correct off-sounding notes are indicative of the sloppiness of the release.  
Tags : Old Paths Christmas 2023 Anthem Edition "Here Comes Christmas" Album Review Anthem Edition Anthem Edition Here Comes Christmas