Hulvey's Most Personal EP "Perry Lane Pack" Debuts at #1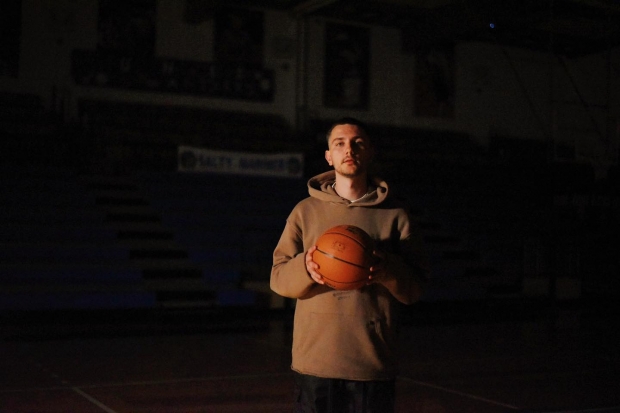 Christian Hip Hop artist Hulvey's brand new EP "Perry Lane Pack" debuts on #1 on Apple's itunes Christian Album chart on Friday. With a newly captive audience, Hulvey is inviting listeners into the most intimate and vulnerable topics he's ever written on, he pays homage to his Brunswick roots with his new EP, "Perry Lane Pack."
Reflecting on childhood dreams, what he values after they've come to fruition, and navigating the new tension of a newfound public platform, the EP closes out one of Hulvey's artist-defining, breakthrough years in 2023, marked by a first headlining tour, viral hits like "No Longer Bound," "Altar," and "WALK," as well as 3 Billboard Chart spots.
Growing up in Brunswick, GA off of Perry Lane, the "Perry Lane Pack" is Hulvey's way of paying homage to where he is from. Featuring 4 new tracks with production from Carvello, Lasanna "Ace" Harris and more, Hulvey explores a variety of sounds and feelings. Listeners will be delighted by worshipful melodies, soulful rhythms and deep introspection. The title track for the project, "Perry Lane," sees Hulvey pour out vulnerable moments in his life that impacted him deeply and connects them to who he is today. You hear courage in Hulvey's voice as he shares these stories and processes his current reality leaving you with a sense of hope. "I dreamed for so long of truly doing this rap thing. I didn't know what would come with it. This song uncovers the trauma that started when I was cut from the basketball team and the way it affected my personal relationships" says Hulvey. "It reminds me of "Sing About Me" or "Im Dying of Thirst" by Kendrick and "Change" by J Cole. It's pure storytelling from my perspective. Welcome to Perry Lane."
Tracks like "More of U" ft. Aha Gazelle and "No Magic" are sure to have your head bopping seeing Hulvey getting back in his rap bag over hard hitting production with supporting choir vocals. Additionally, Hulvey also explores love as a theme more with "Fancy" as he reflects on the beauty he sees in his Wife and his son.
Alongside the album, Hulvey visually takes his fans back to his hometown in his latest video on YouTube, "A Day On Perry Lane." Visiting the homes he grew up in, friends and mentors who shaped who he is today and places that played a major role in his story, people will be able to get a small taste of Brunswick and who Hulvey really is. Watch "A Day On Perry Lane" here.
Coming off of his first headline tour, The Beautiful Tour, hitting 23 cities in the US and selling out many of them, Hulvey if focused on the present and blocking out any distraction from his vision. "What matters to be above anything is making music that glorifies God and I want people to be able to hear that when they press play. My hope is to meet people where they are and that they would feel their spirits lifted" he says. As we come to the end of this year, we are looking forward to seeing what else Hulvey has in store.
Listen to now "Perry Lane Pack" here. 
Tags : Hulvey Hulvey news Hulvey's Most Personal EP "Perry Lane Pack" Debuts at #1