Anthony Brown & Group therAPy Pull Half A Million First Week Streams for New Album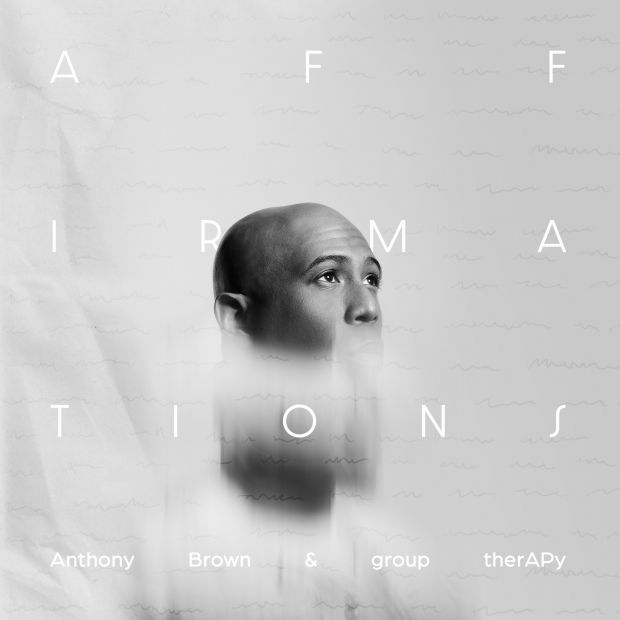 The 3x GRAMMY®  Award nominated, RIAA Gold-Certified gospel music supergroup with over 700 million digital streams, Anthony Brown & group therAPy, pulls a half million first week digital streams for their sixth album, Affirmations (Key of A / Tyscot / FairTrade). The new twelve-track set showcases their polished, soul-stirring grasp of contemporary gospel music with sly touches of Classical, Hip-Hop, Pop, Pentecostal, and Celtic flavoring. The first radio single, "Speak Your Name," is No. 2 on both Billboard magazine's coveted Gospel Airplay chart and the Mediabase Gospel Airplay chart.  
"Power of death and life is in your tongue, and you can speak and encourage yourself with the word of God, " Brown says of the Affirmations album theme. "This project is a record full of things that you should speak over your own self every single day."  This spiritual therapy session closes with the inspiring "Together Again" as a comfort to those who have lost loved ones. "Tears flow now but Jesus will bring us together again," they sing. "'We take joy in knowing this is not the end,' they sing with joy instead of mourning." Listen Link: https://fts.lnk.to/Affirmations Anthony Brown & group therAPy is the most successful new gospel group of the last decade. Aside from their millions of streams, they've earned 10 Billboard Top Ten singles and four No. 1 hits. The R.I.A.A. gold-certified track, "Worth," spent 24 weeks at the apex of the Billboard Gospel Airplay chart in 2015. Other hits such as "Testimony" and "Trust in You" followed. There have three GRAMMY® award nominations, numerous Billboard Music Award nominations, several ASCAP  Rhythm, and Soul Music Awards. 
Fans can see Anthony Brown & group therAPy perform on selected stops on Fred Hammond's Worship Live concert tour. The dynamic group will bring their fiery set to the annual tour's dates in San Antonio, TX; Houston, TX; Grand Prairie, TX; Birmingham, AL; New Orleans, LA; Baltimore, MD; and Bloomington, IL. 
November 29, 2023 @ New Creation Christian Fellowship8700 Fourwinds Drive, Windcrest (San Antonio), TX 
November 30, 2023 @ 8 PM at Smart Financial Centre at Sugar Land
18111 Lexington Boulevard, Houston, Texas 77479
December 1, 2023 @7:30 PM at Texas Trust Theater
1001 Texas Trust Way, Grand Prairie, TX 75050
December 2, 2023 @ 7 PM at BJCC Concert Hall
2100 Richard Arrington Jr. Blvd. Birmingham, AL 35203.
December 3, 2023 @ 7:00 PM at Franklin Avenue Baptist Church
82821 I-10 Service Road, New Orleans, LA 70126
December 14, 2023 @7 PM at Meyerhoff Symphony Hall
1212 Cathedral Street, Baltimore, MD 21201
December 17, 2023 @ 4 PM at Grossinger Motors Arena
101 S. Madison Street, Bloomington, IL 61701
Tags : Anthony Brown & group therAPy Anthony Brown & group therAPy affirmations Anthony Brown & group therAPy news