Joey and Rory Feek's Faith Renewed After Christmas
Christmas has brought a renewed sense of hope for Joey and Rory Feek.  Surrounded by family and friends, Joey Feek who is suffering from Stage IV cervical cancer, is all smiles and she looks stronger.  Rory himself is beaming with joy as he updates us about his wife's condition on his blog. 
"In early November, Christmas seemed still so far away," wrote her husband Rory, 49, on his blog This Life I Live on Monday. "And the prognosis was clear that there was a good chance Joey wasn't going to be with us then and that this Christmas was going to be a difficult one to get through."  
Earlier in the year, when the doctors told the Feeks that Joey's cancer has spread, the couple have ceased all treatment.  They have relocated from their farmhouse in Pottsville, Tennessee, to her childhood home in Alexandria, Indiana, in October. Over Christmas, the Feeks spent it with their daughter Indiana, 22 months, and Rory's adult children from a previous relationship, Heidi and Hopie, before family and friends visited.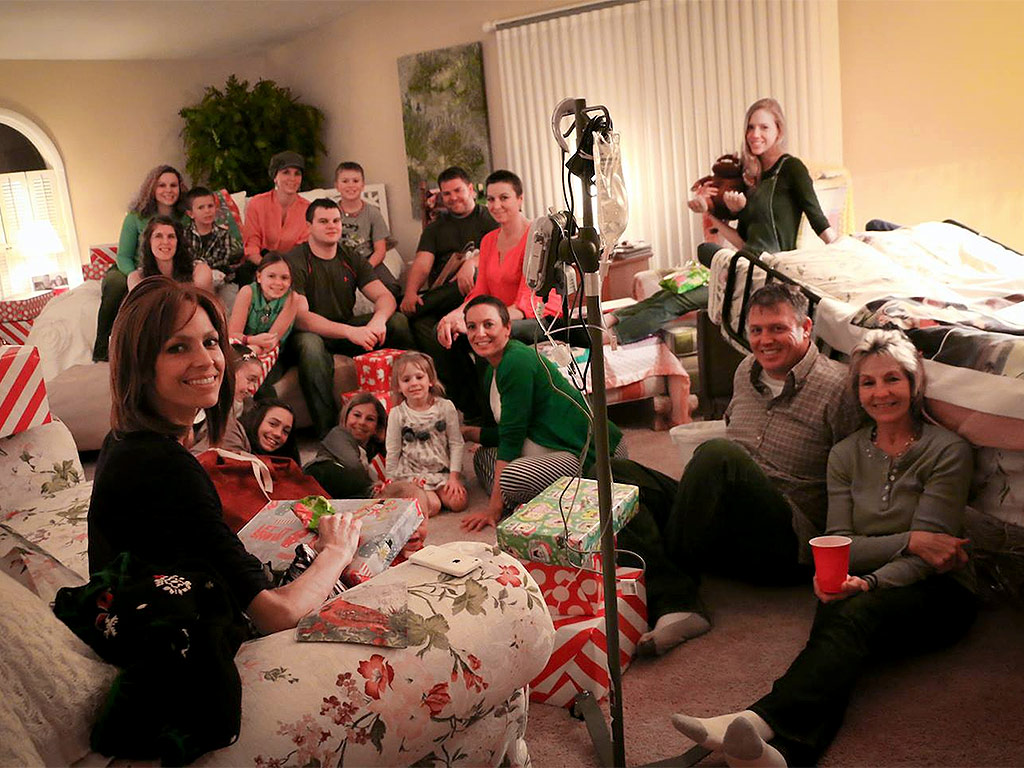 Such warm fellowship has reinvigorated the couple to face the New Year without fear. "And so as the New Year approaches, we will continue to believe and trust that what is waiting on the other side of the deep, dark wood is something even better and more beautiful than our minds can even imagine.
And yes, our little Indiana had a wonderful Christmas this year.  I think her favorite gift was getting her very own Gruffalo.  Her expressions were priceless."
Initially, Rory thought Joey wouldn't last through to see this Christmas, but God has been faithful and merciful.  With gratitude, Roey continues: "Christmas had come and Joey was not only here with us, but she was doing well and we all had an amazing day together," shared Rory. Homemade cookies, colorful pajamas, the unwrapping of presents, and a large family dinner gave the Feeks what they hoped for - including renewed faith."
Come Valentine's Day, the Feeks are partnering with Gaither Music to release their hymns album Hymns that Are Important to Us. Here the couple will deliver acoustic renditions of their favorite hymns including "In the Garden" and "Amazing Grace."
Tags : joey feek joey + rory joey feek cancer joey feek latest joey feek news joey and rory feek rory feek joey and rory feek hymns that are important to is