THE CLASSIC CRIME Announce New Album "How To Be Human"
Five years have passed since THE CLASSIC CRIME released their highly acclaimed album Phoenix, and now the Seattle rock group is back to unleash their fifth studio album, How To Be Human (Out April 28 via BC Music).  The album was completely funded via Kickstarter, with over 2,500 backers, tripling the original goal. Album pre-orders begin on March 20 via PledgeMusic.
"My goals for every album is to push the boundaries a bit," explains lead singer-songwriter Matt MacDonald, "When we started playing together back in 2003, our influences (wide as they were) were pretty apparent. With each record we've tried to go some place different, to incorporate different styles while maintaining core structure and textures."
In the meantime the band is excited announce their 'How To Be Human' Tour, kicking off in April year and leading into May. Opening bands on the 12 date tour will include Matt & Toby and CIVILIAN.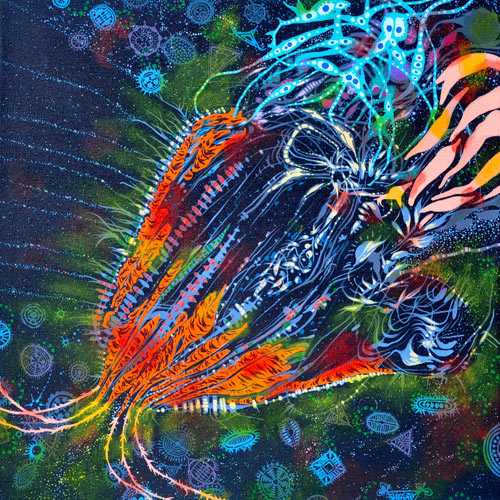 How To Be Human contains The Classic Crime's most mature body of work yet, featuring 12 tracks of pure indie rock in the stylings of Death Cab For Cutie meets Motion City Soundtrack. Working with longtime producer and mixer Michael "Elvis" Baskette (Albatross, The Silver Cord, Vagabonds), the band was able to challenge themselves, exploring a "happy to be here" songwriting style, while feeling at home with Baskette's ability to try new recording techniques and cement the The Classic Crime's signature tight drum work and guitar layering. "Control and comfort will always reel us back in some," MacDonald explains, "But I like to cast out as far as I can to see if we can catch something good."
The Classic Crime is Matt MacDonald (vocals & guitar), Robbie Negrin (guitar), Skip Erickson (drums), and Alan Clark (bass).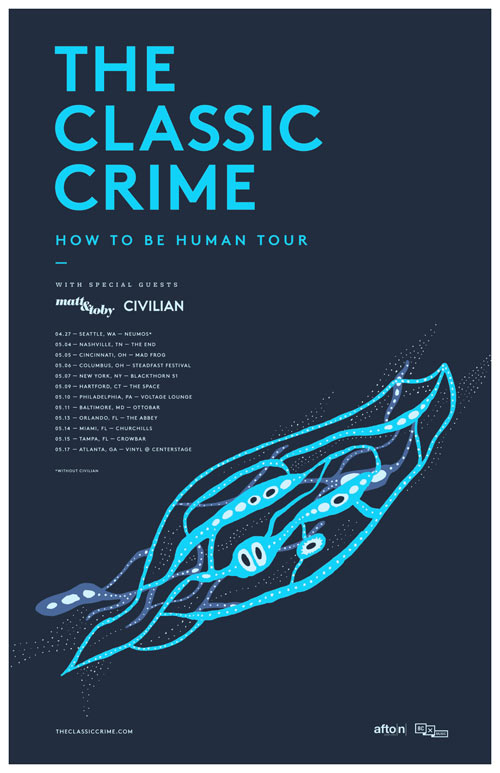 THE CLASSIC CRIME
TOUR DATESw/ Matt & Toby and CIVILIAN
April 27 - Seattle, WA - Neumos*
May 04 - Nashville, TN - The End
May 05 - Cincinnati, OH - Mad Frog
May 06 - Columbus, OH - Steadfast Festival
May 07 - New York, NY - Blackthorn 51
May 09 - Hartford, CT - The Space
May 10 - Philadelphia, PA - Voltage Lounge
May 11 - Baltimore, MD - Ottobar
May 13 - Orlando, FL - The Abbey
May 14 - Miami, FL - Churchills
May 15 - Tampa, FL - Crowbar
May 17 - Atlanta, GA - Vinyl @ Centerstage
*Without CIVILIAN
Tags : the classic crime how to be human the classic crime new album