LEELAND Shares the Story Behind their New Single "You're Not Done"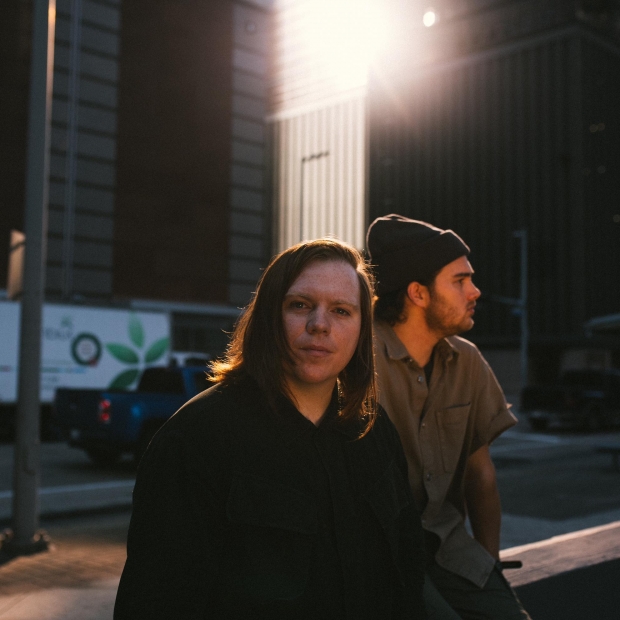 LEELAND drops the fourth single "You're Not Done" from their 2023 album City of God today. The newest song from the Texas-based band is deep in compassion and in hope, filled with the resurrection power of Christ. "You're Not Done" is driven by defining lyrics: "If you still have breath in your lungs, you're not done." 
The duo share, "One our of favorite things about "YOU'RE NOT DONE" is that it's not only a song from the Father to us, but also can be an anthem you sing over someone you love. We pray this song will be a weapon of hope for you and anyone in your world who needs to hear it, don't give up."
The words from the new song dropped into lead singer Leeland Mooring's lap as he sat at his piano, processing the recent miraculous recovery of a close friend who fought for his life during the pandemic. As this person was slipping in and out of consciousness, they recalled hearing Leeland's voice singing assuming someone had one of the band's CD's playing though they never were. "I was overwhelmed by the goodness of God and the real struggle we face in the midst of death," Leeland comments.
"You're Not Done" doesn't deny the sorrow and suffering of the human experience, but meets it with the presence of the Author of life. LEELAND's new catchy single screams hope in the face of defeat, reminding the listener that each breath we are given is proof of God's good plan of redemption.
"You're Not Done" is an expansive track with slight country-pop accents and an overall sense of healing truth being sung over the Church. "It's simple, if you are breathing, you are not finished," Leeland concludes, "may we be able to say like [the apostle] Paul that to live is Christ and to die is gain."  
Tags : leeland You're Not Done Integrity Music City of God leeland news