Cade Thompson Releases a FREE 3-Day Devotional in Anticipation of New Album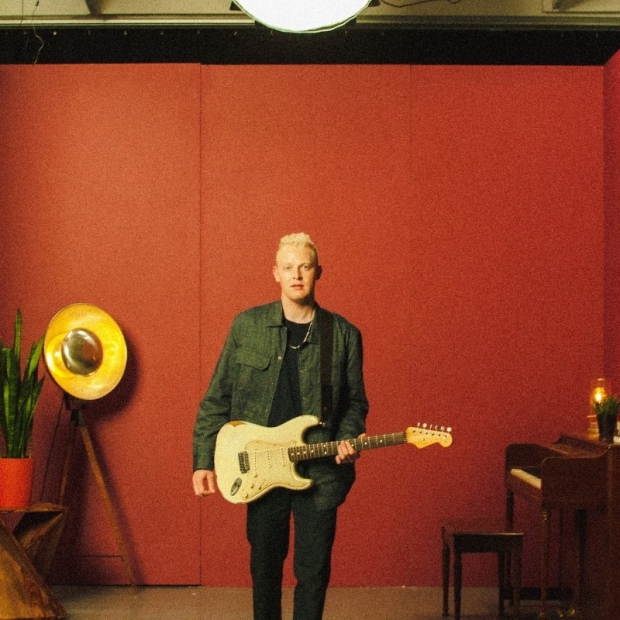 Red Street Records artist Cade Thompson has released a FREE online three-day devotional series Empty Room: How to Hear From God for fans to subscribe to HERE. Everything in this world is fighting for our attention. We naturally start to drift toward whatever we focus on. JoinThompson in discovering those barriers we all have between us and God. Learn how to put these disciplines into practice, and hear from God once again.
The series is based on sophomore album, Empty Room, which is coming April 14th. The album's title track (listen HERE) and brand-new music video are both available today, along with a pre-order for the album.
Thompson announces, "My sophomore album 'Empty Room' is officially coming April 14th. This album represents my musical journey and I can't wait for you all to hear one of my favorite projects I have ever done. The title track to my new album is available everywhere now, as well as a brand-new music video! Pre-order is available now through the link in my bio!! Stay tuned for more exciting things in the coming weeks!!" 
"Empty Room," produced by Benji Cowart and Micah Kuiper, who both co-wrote the song with Thompson, combines vulnerable lyrics with a powerful guitar riff, bringing unexpected energy to the song. "The producers captured the power of each lyric and paired this with a fresh sound unique to each song," Thompson shares.  
The music video, which can be viewed below, encompasses the song's concept with a performance by Thompson. "Through this video, I was able to articulate a visual passion that I felt while writing and recording this song," he explains. "Filming was an absolute blast and I can't wait for fans to see it!" 
Drawing listeners in singing "Just me just You / This empty room," the song is the fourth single from his upcoming project, which is an ode to his musical journey that Thompson is excited to take listeners through. 
A pre-order for the new album is now available and includes the four currently released songs and videos. Also, be sure to visit his website, CadeThompsonMusic.com, for any upcoming tour and music updates. 
Tags : cade thompson Cade Thompson free devotional Empty Room: How to Hear From God Empty Room