Here Are the Lyrics to Sarah Reeves' "Jealousy"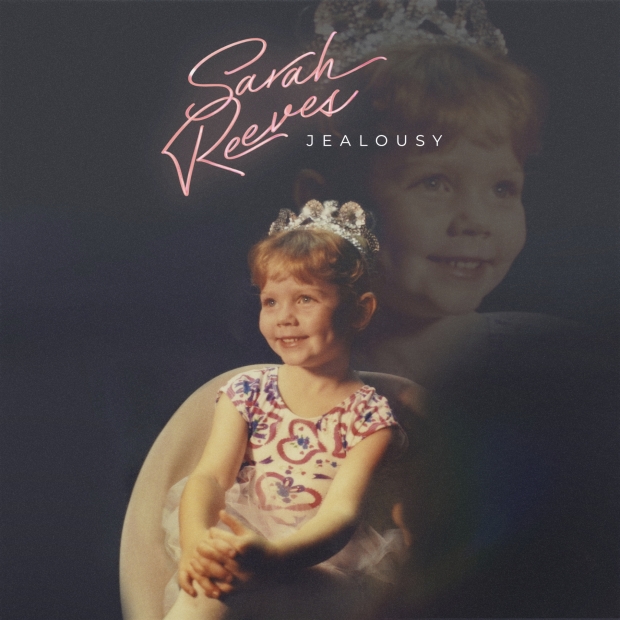 Sarah Reeves gives listeners another taste of her next studio project with "Jealousy." An unexpected twist on an all-too-familiar topic, the reflective song finds Reeves faceto-face with her younger self, transporting her back to an easier time when she was innocent, confident and carefree. The singer confesses she's envious of that girl - a child free of insecurity and full of wonder.
Listen to the track HERE.
[Verse 1]
She, she's singing louder than the radio
Yeah, she, she thinks she's hitting those Mariah notes
Oh she, she turns the world into her own runway
Yeah, she, don't need no makeup on her pretty face

[Pre-Chorus]
Innocent, effortless, confident

[Chorus]
When I look at her and look at me (Look at me)
If I really tell you honestly (Honestly)
I've been dealing with some jealousy (Jealousy)
Of the girl that I used to be
Before thе world became a scary place (A scary placе)
I didn't need to hope for better days (For better days)
Yeah, I've been dealing with some jealousy (Jealousy)
Of the girl that I used to be 
[Verse 2]
She, she's making flowers out of dandelions
Yeah, she, she's finding beauty in the simple life
Oh she, she's dancing right across the awkward stage
Yeah, she, she's picking colors for the next blank page

[Pre-Chorus]
Oblivious, spontaneous, radiant

[Chorus]
When I look at her and look at me (Look at me)
If I really tell you honestly (Honestly)
I've been dealing with some jealousy (Jealousy)
Of the girl that I used to be
Before the world became a scary place (A scary place)
I didn't need to hope for better days (For better days)
Yeah, I've been dealing with some jealousy (Jealousy)
Of the girl that I used to be

[Post-Chorus]
I've been dealing with some jealousy (Ohh)
Jealousy
I've been dealing with some jealousy (Jealousy)
Jealousy

[Bridge]
In my lilac bedroom (Oohh)
Counting all the stars glowing in the dark
Oh, the days of my youth (Oohh)
Slipping from my hands, they're still in my heart
In that lilac bedroom (Oohh)
Times were never hard, dreams were never far
She was something special (Oohh)
She was something special 
[Chorus]
When I look at her and look at me (Look at me)
If I really tell you honestly (Honestly)
I've been dealing with some jealousy (Jealousy)
Of the girl that I used to be
Before the world became a scary place (A scary place)
I didn't need to hope for better days (For better days)
Yeah, I've been dealing with some jealousy (Jealousy)
Of the girl that I used to be

[Post-Chorus]
I've been dealing with some jealousy (Jealousy)
Jealousy (Jealousy)
I've been dealing with some jealousy (Jealousy)
Jealousy 
Tags : sarah reeves Sarah Reeves' "Jealousy" sarah reeves news Sarah Reeves' "Jealousy" lyrics