Unspoken Testifies to the Power of Prayer with "God Help Me"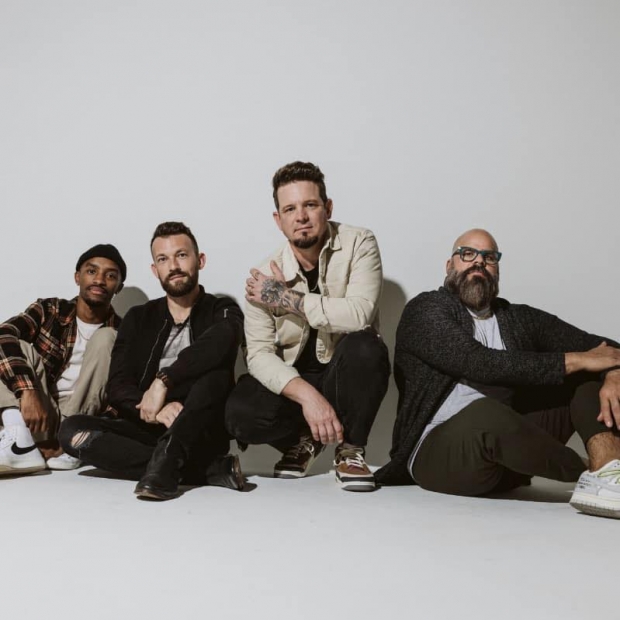 Centricity Music recording artist Unspoken releases their brand new song "God Help Me" to radio, digital retail and streaming outlets everywhere.  You can stream/download the song HERE.
The band band writes, "Prayer changes things because God loves us and hears our cries. If you're in a place of desperation, or know someone who is, we hope our new song, `God Help Me,' encourages you."
When I'm at my end, tears pouring down
And I can't see past what's in front of me now
When it's all too much for this heart to take
There's one name I call, one prayer that I pray

God help me now
Feels like there's no way out
But Jesus, You're faithful and able
And You've never once let me down
God help me now 
Receiving over 236 million on-demand streams, 125 million music video views, 457,000 album sales and 870,000 track sales, Unspoken's music is as distinct as its roots. Its soulful, pop-flavored songs are led by the Adam Levine-esque vocals of Chad Mattson. With no fear of mixing it up, whether backed by a horn section, gospel choir or hip-hop rhythms, the band released its self-titled album in 2014.
The album featured "Start A Fire," the band's first radio single and No. 1 AC hit that launched them into headliner positions on tour the following year. The band's sophomore album, Follow Through (2016), debuted at No. 7 on the Billboard Top Christian Album Chart while its current album, Reason (2019), sparked the band's biggest, multiformat No. 1 hit so far, "Reason." Unspoken's Top 10 AC hits include: "Who You Are," "Lift My Life Up," "Good Fight" and "You've Always Been."
Having toured with TobyMac, Casting Crowns, Mercy Me, Big Daddy Weave and more, Unspoken band members are living out their mission to be unspoken testimonies to God's love and power, and to speak what oftentimes goes unspoken.