Maverick City Music on Their 4 GRAMMY Wins: "This Truly is a Testament to What Following God's Vision can Do"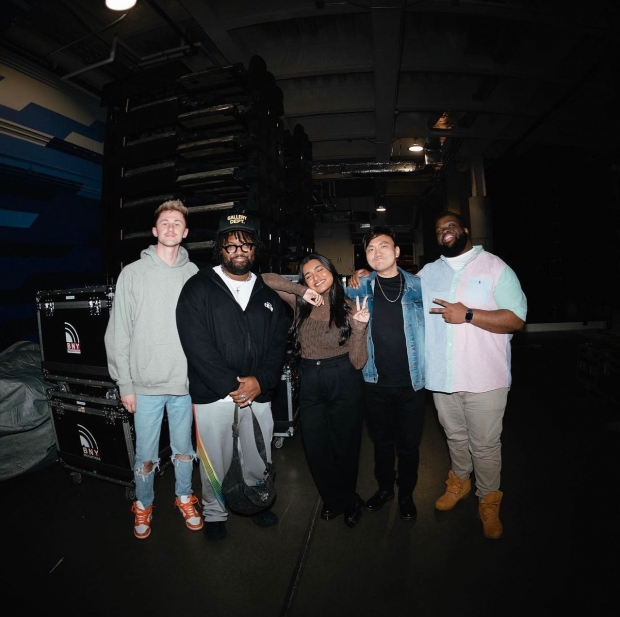 On Sunday, at the 65th Annual GRAMMY Awards, Maverick City Music took home 4 trophies. They had completely swept all Gospel and Contemporary Christian music categories, winning every category in which they were nominated - Best Gospel Performance/Song, Best Gospel Album, Best Contemporary Christian Music Album, and Best Contemporary Christian Music Performance/Song.
"I'm super grateful to God and what He's able to do when you just decide to give your life to serve other people and to uplift voices that are not normally heard," Maverick City Music member Naomi Raine said after accepting the award for Best Gospel Album. 
"This album for us was one where we were able to go into Everglades Correctional Facility and minister to incarcerated people and let them know that God still loves them and still sees them no matter what. And so we're just honored that it's making an impact," she continued. 
"This collaboration - not just with Kirk Franklin, but also with the 1,500 residents at Everglades Correctional Institution - is the heart of the Kingdom," says Maverick City Music. "For the first time ever, a singular artist won every Christian and Gospel category. This truly is a testament to what following God's vision can do."
With four trophies, the Atlanta-based gospel music collective tied with Beyoncé for the most awards for the night. The group beat out other CCM heavy hitters, including Erica Campbell, for King & Country, TobyMac, Anne Wilson, Keith and Kristyn Getty and Chris Tomlin.  
In addition to the group's historic GRAMMY wins, Maverick City Music also performed "Without You" alongside Quavo in a moving tribute to Migos' fallen member Takeoffduring the program's "In Memoriam." With this performance, the record-breaking music collective aims to raise awareness around gun violence and keeping the faith during troubled times.
The GRAMMY-winning album 'Kingdom Book One' is a collaboration with Kirk Franklin and aims to raise awareness toward the plight of mass incarceration. At the end of 2022, Maverick City Music wrapped their box-office, record-shattering arena tour with sold-out shows across the country, including Barclays Center in New York City.
Best Gospel Performance/Song
"Kingdom," Maverick City Music and Kirk Franklin; Kirk Franklin, Jonathan Jay, Chandler Moore & Jacob Poole, songwriters
Best Contemporary Christian Music Performance/Song
"Fear Is Not My Future," Maverick City Music and Kirk Franklin; Kirk Franklin, Nicole Hannel, Jonathan Jay, Brandon Lake and Hannah Shackelford, songwriters
Best Gospel Album
'Kingdom Book One Deluxe,' Maverick City Music and Kirk Franklin
Best Contemporary Christian Music Album
'Breathe,' Maverick City Music
Tags : Maverick City Music Maverick City Music grammy awards Maverick City Music news 65th Annual GRAMMY Awards Kirk Franklin