Dolly Parton and Dionne Warwick Team Up for Their First Gospel Duet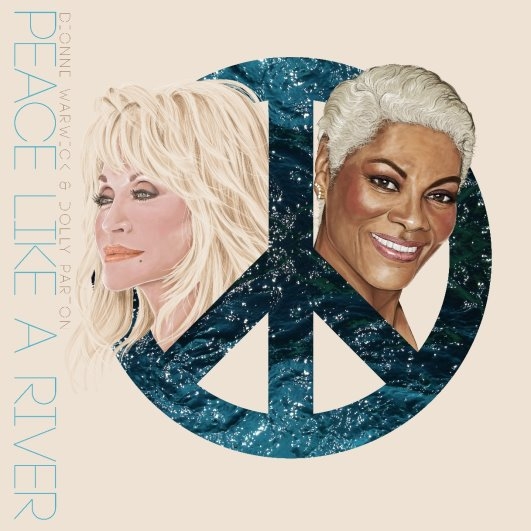 Dolly Parton and Dionne Warwick are having their first ever collaboration with their recording of a gospel duet entitled "Peace Like A River," which Dolly wrote and Damon Elliott, Dionne's son/manager produced for AND CUT... Productions.
They are filming a video today in Nashville to accompany the musical release. The song and video will be released on February 24 on Dionne and Damon's Kind Music Group label.  The video was directed by Nick Pres and Damon Elliott.
"I was honored to get to sing with one of my idols, Dionne Warwick. I have loved her since we were younger and getting to sing with her was one of the highlights of my career. I loved that she loved my song, and I loved singing it with her," says Dolly.
"I so admire Dolly Parton's talent and work ethic," commented Warwick.  "I am thrilled to have this opportunity for us to work together."
"I knew from the moment that Dolly sent me (Peace Like A River) that mom not only must sing it, but Dolly must sing it with her! The magic is in the dynamic of the duo, and let me say with all the chaos in this world we all need peace and cleansing..." commented Damon Elliott, producer.
"It is such an honor to be able to work with these legends. Everything from the colors to the placements and detail of this work came into consideration to bring forth this peaceful clean visual," says Bart Cooper, single cover artist.
Tags : Dolly Parton and Dionne Warwick Duet dionne warwick Dolly Parton Peace Like a River