Blanca Partners with Tauren Wells for a Reimagined Version of "Something Better"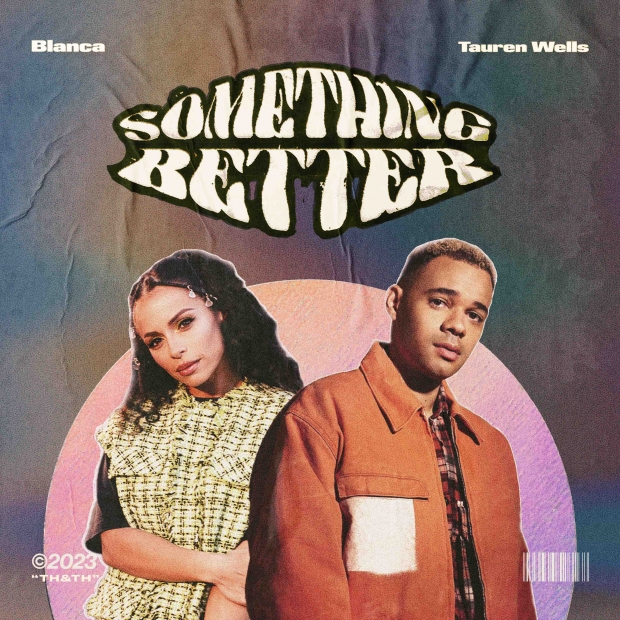 Powerful pop vocalist of Puerto Rican descent Blanca has teamed up with Tauren Wells for a reimagined version of her single, "Something Better." Together, Blanca and Tauren sing of how God can and will redeem all things.
The song was originally taken from Blanca's diary entry as she reflects on the important lessons she's learned and the significant ways she's grown over the past few years following her divorce.The sparsely produced selection, which she wrote with Isabella Sjöstrand and Anton Göransson, shares how God turned her pain into purpose every step of the way.
The original studio rendition of "Something Better" was first heard on Blanca's latest album, The Heartbreak And The Healing. Her third full-length effort offers two sides of the same story - the hurt and the redemption. The singer and songwriter vulnerably cracks her heart wide open on the new 13-track collection that beautifully showcases the merger of her unstoppable voice and her transparent lyricism.
A diverse fusion of pop, Latin, hip-hop and Gospel, the offering follows Blanca on a journey of self-discovery as she rises from the ashes stronger and more empowered than ever before. The fresh set features chart-topping hit "Even At My Worst" and Top 10 single "The Healing (feat. Dante Bowe)." Additionally, the record also includes collaborations with acclaimed Gospel artist Jekalyn Carr ("New Day") and hip-hop titan Ty Brasel ("Never Too Far").
The powerhouse vocalist will join Danny Gokey and Jordan Feliz on the "Jesus People Tour" this spring. The 24-date run begins Feb. 16 in Jacksonville, Fla., and concludes Mar. 26 in Memphis, Tenn. A full list of dates and cities can be found below.
Stream or purchase Blanca's "Something Better (feat. Tauren Wells)" HERE. For more information, visit www.officialblanca.com.
Blanca "Jesus People Tour" Dates - Spring 2023
Feb. 16 // Jacksonville, FL
Feb. 17 // Fort Lauderdale (Boca Raton), FL
Feb. 18 // Port St. Lucie, FL
Feb. 19 // Atlanta (McDonough), GA
Feb. 23 // Wichita, KS
Feb. 24 // Odessa, TX
Feb. 25 // Houston (Webster), TX
Feb. 26 // Dallas (Sunnyvale), TX
Feb. 28 // Denver, CO
Mar. 2 // Scottsdale, AZ
Mar. 3 // Redlands, CA
Mar. 4 // Spring Valley, CA
Mar. 7 // Las Vegas, NV
Mar. 9 // Sacramento, CA
Mar. 10 // Salem, OR
Mar. 11 // Tacoma (Puyallup), WA
Mar. 12 // Coeur D'alene, ID
Mar. 16 // Omaha, NE
Mar. 17 // Minneapolis (Burnsville), MN
Mar. 18 // Minneapolis (Burnsville), MN
Mar. 19 // Milwaukee (Oak Creek), WI
Mar. 24 // Cincinnati (Mason), OH
Mar. 25 // Winston-Salem, NC
Mar. 26 // Memphis, TN
*All dates and cities subject to change.