Christy Nockels to Release Full-Length Album "This is the Hour"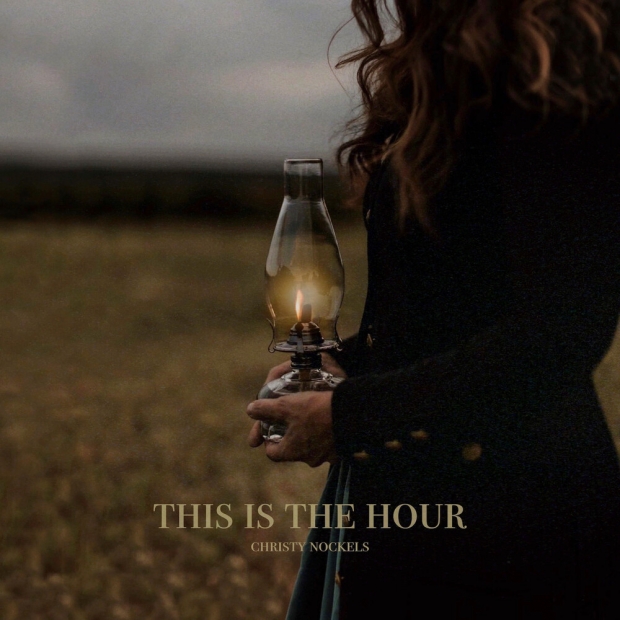 Three-time GMA Dove Award-winning worship leader, singer-songwriter, author and podcaster Christy Nockels will release her full-length album This is the Hour via The Fuel Music. The album will be released next Friday (Feb 24), you can pre-save HERE. Produced by her husband Nathan Nockels (Passion, Matt Redman, Laura Story), This Is The Hour, speaks to the theme of being brave enough to be awake, alert, sober and surrendered in these times of uncharted territories.
To be present 'in this hour' to find and stand in the strength of Christ to face challenges knowing we don't face any hour alone. Christy's fifth solo project is filled with songs that will speak to anyone's life journey and relate to those who feel that they're met with one challenge after another. The album includes 14 new tracks including 3 sweeping instrumental pieces imagined and produced by the renowned Nathan Nockels. 
Nockels details her goal for this record. "I can say with absolute honesty that I'm no longer interested in building a music career. What I am HERE for is getting to partner with the Spirit of God in these days, so that the story of God-the Gospel of Jesus Christ-will continue to spread to the ends of the earth! Music is a gift from God, and the way He carries it to bring healing, comfort, encouragement, strength and beauty is beyond me!
"I've been interceding from the very beginnings of these songs for those who will come across them. That the Lord will come and do what only He can do in and through them. May we whole-heartedly return to the Father's heart in this hour. Let salvation spring up from the ground, pray all the prodigals home, and may our eyes be set on Jesus-the pioneer and perfecter of our faith!

"Yes, Lord, have your way in this hour! May your Church be strengthened and fortified in these days, that we might be `a people prepared.' Jesus, Your Name is above EVERY name! You are our portion, our treasure, our measure. You are our healing, our breakthrough, our way-through! CHRIST, BE LIFTED HIGH!" 
Christy Nockels and her husband, Nathan, toured nationwide as the duo Watermark, recording five albums and seven No. 1 radio hits together. A founding member of Passion City Church, where she served on the worship team with Chris Tomlin, Matt Redman and Kristian Stanfill, Christy released her first solo album on sixstepsrecords, Life Light Up (2009), followed by Into The Glorious (2012) and the live worship album, Let It Be Jesus (2015).  
Launching Keepers Branch Records with Nathan, Christy unveiled her first Christmas project on the new label, The Thrill Of Hope (2016), and released her Dove-nominated Be Held -Lullabies For The Beloved (2017). 
Tracklist:
1. This Is the Hour Overture (Feat Nathan Nockels)
2. As for Me (Psalm 2)
3. Come Magnify
4. Where Would I Be?
5. The Strength That Prevails (Feat Nathan Nockels)
6. Valor
7. Home
8. In Your Eyes
9. Christ in Me
10. Evermore
11. This Is the Hour Reprise (Feat Nathan Nockels)
12. Keep on
13. All for the Praise
14. Benediction (Breath of God) 
For all the latest Christy Nockels music news, tour dates, videos and more information, go to http://christynockels.com/, Facebook, Twitter, Instagram, YouTube and Spotify.
Tags : Christy Nockels "This is the Hour" Christy Nockels christy nockels new album watermark nathan nockels