The Steeles Address Addiction, Depression and Regret on New Album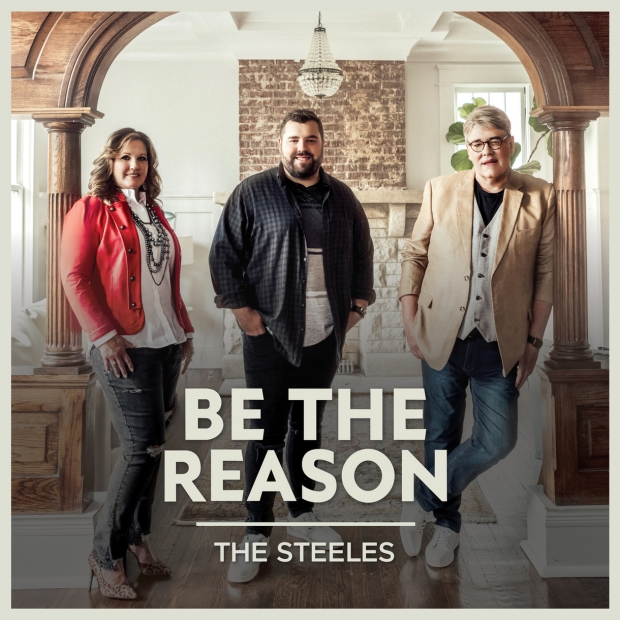 Three years and seven radio hits after their debut StowTown Records album, The Steeles have released their newest album, Be The Reason. This collection of songs is available at all digital music outlets today here and is distributed worldwide by Provident/Sony Distribution.

"After doing this for so long, you would think we would eventually run out of things to say. But as long as God is good and we are able, we plan to keep on writing and singing," states Jeff Steele. "The message of this album is near and dear to me. We all need grace, myself included, because we are all going through something."

Included on the album are eight songs, all co-written by Brad Steele. Long-time fans have watched Brad grow up in his family group, and it is evident that he spent that time learning the skills of songwriting and communication from his father Jeff. And while Brad carries on that family legacy, he has grown into a solid songwriter in his own right, creating songs that speak to his generation with the lyrical depth for which The Steeles are so well known.
"On this album alone, we talk about addiction and depression and regret and all those other things we like to act like we as Christians don't battle," Brad shares. "We strive to write and select songs that we know are going to meet people in the middle of whatever they're going through and let them know there's a God who loves them and cares about them. I like to think we try to connect with audiences of all ages and musical preferences. I think this new album does that really well."

As a forerunner to this album, they released the song "A Hundred Different Altars," which highlights the mercy and forgiveness of our loving God, no matter the difficult situation. Similarly, the song "In The Dark" speaks to struggles that weigh us down and isolate us, reminding us that God will "join you in the dark" and urges us not to give up. These two songs are thematically balanced by songs of worship, such as "Undefeated" and "Braggin' On Jesus." The title cut, "Be The Reason," encourages us to intentionally be the hands and feet of Jesus to those around us, thereby showing them His love.

Once again, The Steeles partnered with longtime producer and friend Wayne Haun for Be The Reason. As an instrumental force behind their biggest albums, nobody knows the music of The Steeles better than Haun. "Wayne is just like family to us," reveals Sherry Steele. "We have worked on so many projects together; he truly is the best. He brings each song to life in a way that you could have never imagined."  

Wayne agrees that their personal friendship is special, and he continues to champion The Steeles as writers and artists. "I love the way The Steeles rise to a new level every time an album releases," he shares. "These songs gave me chills as I listened to them in their rawest form. I knew then that they were special. 'A Hundred Different Altars' alone is worth the price of the project. That may very well be one of the most important songs written for the body of Christ."

The Steeles' musical legacy is solidly sound. More importantly, Be The Reason continues to point people to the One who meets them where they are in the midst of struggles and chaos. The Steeles encourage listeners to give praise to God, not only for what He's done, but simply for who He is. And that is what makes Be The Reason a must-have album.

Be The Reason Track List:
Braggin' On Jesus (Brad Steele & Jeff Steele)
Undefeated (Brad Steele, Darryl Johnson & Savannah McKee)
Be The Reason (Brad Steele, Jeff Steele & John Mathis, Jr.)
A Hundred Different Altars (Brad Steele, Joel Lindsey & Brad Guldemond)
Every Almost (Brad Steele, Sue C. Smith & Karen Gillespie)
On The King's Shoulders (Brad Steele & Jeff Steele)
In The Dark (Brad Steele & Jeff Steele)
On The Way (Brad Steele & Jeff Steele) 
Tags : the steeles The Steeles new album the steeles news Be The Reason