Quentin Isabell and Shree Isabell Launch "Is.A.Bell Radio" Mobile App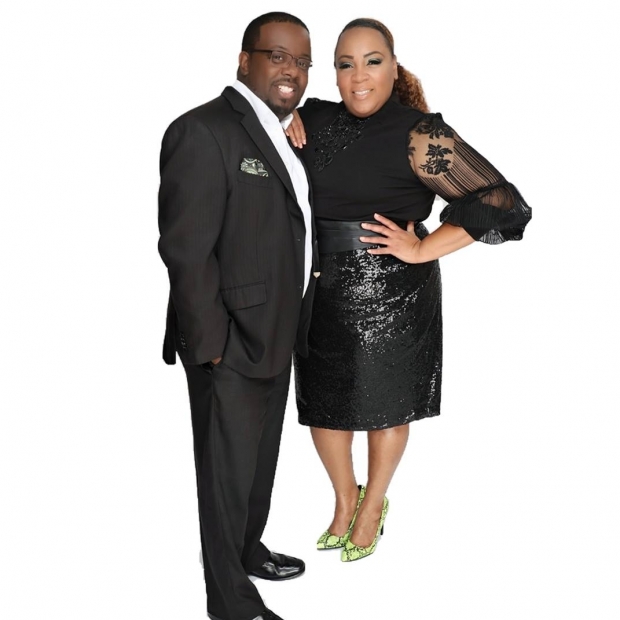 Powerhouse couple Quentin Isabell and Shree Isabell have launched their 24/7 internet Gospel radio station Is.A.Bell Radio in 2021.  Is.A.Bell Radio was established to focus on playing a diverse landscape of the best in Gospel music.  The Isabells' goal with the station is to provide another global platform for independent artists while continuing to provide airplay for mainstream artists and projects across multifarious genres in Gospel music.  
"We are impacting Gospel music by highlighting a variety of amazing independent artists and giving them a platform to expand their audience reach," Quentin says.  "We are also on a mission to keep Gospel choir music thriving and at the forefront of Christian music."
As an artist, Shree understands the need for independent artists to have the same opportunities as artists supported by a record label and corporate entities.  Shree is a member and lead vocalist for Ambassador Dr. Bobby Jones' "Nashville Super Choir".  In 2011, Shree released her debut indie album, LIFE OF A WORSHIPPER.  She followed up with singles, "The Great I Am," which won a 2020 Rhythm of Gospel Award, and "We Come To Worship You."  
"It has always been my prayer to be a voice in this generation that God could trust," Shree states.  "The radio show enables me to do that.  And, in a world where many would still love to silence women: in ministry, music, business, and many other industries, it is important that women shed fear, find their voice, and begin operating in all that God has called them to do." 
The station's motto is "Sharing the GREATEST Music on the Globe! - Gospel Music!"  With a heavy indie artist presence, listeners will still hear their favorite Billboard chart-topping artists like Ricky Dillard, The Williams Brothers, CeCe Winans, The Mississippi Mass Choir, Lecrae, and more. Is-A-Bell radio offers a daily playlist that mixes Gospel, Contemporary, Traditional, Choir, Hip Hop, and Quartet hits. 
In addition to listening online, Is.A.Bell Radio can be enjoyed via the new station APP on both iOS and Android platforms.  Listen on the mobile app to the flagship show The Shree Isabell Show, or all day Saturday dedicated to indie artists.  Sunday programming offers the best Gospel Choir music to accentuate and extend your Sunday worship experience. 
Continuing to expand their "Isabell" brand, The Shree Isabell Show can also be heard every Sunday at 8AM CST on the Stellar Award-winning radio station WENO 760 The Gospel in Nashville, TN, and streamed online.  Listening is great, but you can also watch Quentin and Shree share exciting, fun, transparent, and informative content on Is.A.Bell TV on YouTube.  Quentin's "News With Q" segment offers viewers news, tips, and perspectives on financial matters, global events, and pop culture.
Download the new Is.A.Bell Radio App, enjoy great gospel music all day, and experience the exuberant, thought-provoking, and warm personalities of Quentin and Shree Isabell - Gospel music's rising power couple.  
Tags : Quentin Isabell and Shree Isabell Is.A.Bell Radio shree isabell "Is.A.Bell Radio" Mobile App