John Schlitt Appears on Bob Bender's "Business Side of Music" Podcast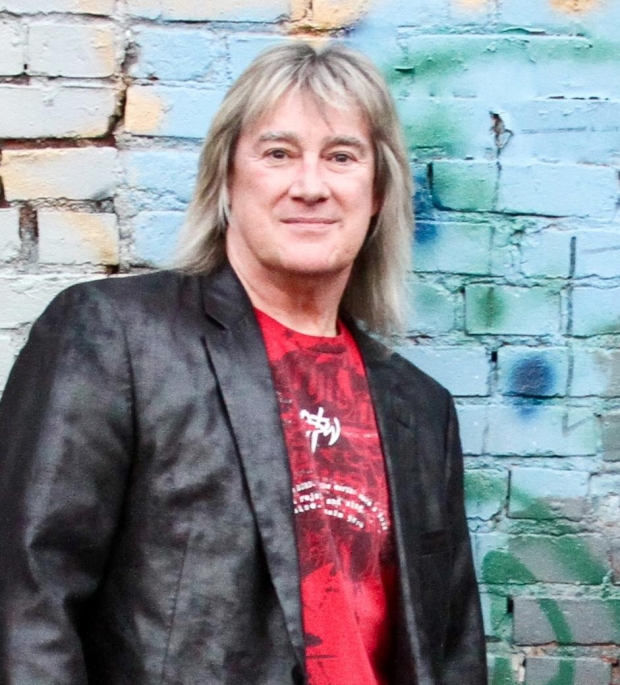 Multi-Grammy Award-winning recording artist, John Schlitt, recently sat down with Bob Bender, host of the influential Business Side of Music podcast for an insightful interview. The pre-recorded episode runs today, February 28, 2023. Fans can listen at businesssideofmusic.com, as well as many top podcast platforms, including Apple Podcasts, Spotify, and YouTube.
"Check out our latest podcast episode with singer/songwriter John Schlitt, who's celebrating his 50+ year career in the music industry," says Bender. "Originally the lead singer of the '70s rock group, Head East, John went on to join the Christian group, Petra, in 1986. During his tenure with the band, they went on to sell nearly 10 million records, earning 13 Grammy nominations (winning four), along with receiving 10 Dove Awards."
"I always enjoy doing interviews with people who know what they're doing," Schlitt says of the show. "Bob Bender is a complete professional, and the interview covered a lot of bases. I had a great time!" The Business Side of Music interview comes on the heels of a busy 2022, which saw Schlitt return to the stage for multiple live performances.
Highlights of the year included Schlitt on lead vocals for Petra's 50th Anniversary Tour, which included stops across the country and across the pond where the band played to large, enthusiastic crowds, including Nashville, Dallas, Jacksonville, FL, and many more in the U.S., as well as Germany's Loud & Proud festival.
Schlitt also reunited with Jason Fowler and Whiteheart's Billy Smiley for a Union of Sinners and Saints concert tour and a new full-length album, One More Shot, which released worldwide to all platforms and streaming outlets August 29, 2022.
He also returned to performing with The Jay Sekulow Band, where he is co-lead singer, alongside John Elefante (former lead singer of Kansas), as the band resumed live concerts and telecasts in 2022. "2022 was an amazing year, especially the last half, where I was doing two to three different tours at once!" says Schlitt. "After the pandemic, it feels so good to get back out again and do what I'm supposed to be doing for Christ."
For more information on John Schlitt, his music, and touring, visit johnwschlitt.com. 
Tags : "Business Side of Music" Podcast John Schlitt Bob Bender