Brandon Lake's "Gratitude" is #1 on Three Billboard Charts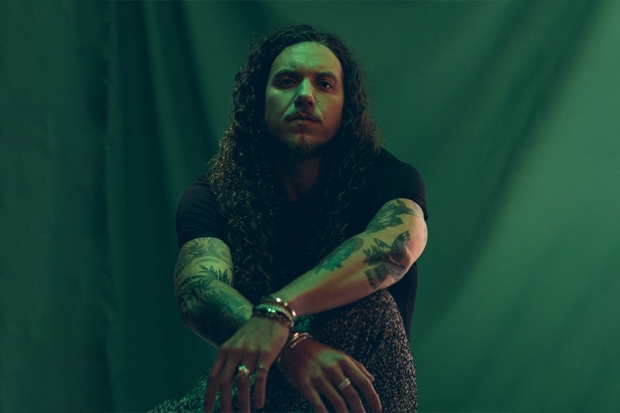 GRAMMY® Award-winning artist and songwriter Brandon Lake's radio hit "Gratitude" is #1 this week on three of Billboard charts: Hot Christian Songs, Christian Airplay, and Digital Christian Sales charts. "Gratitude" was initially an album cut on Lake's 2020 album House of Miracles (released via Bethel Music), but it took some time for it to catch on. "Gratitude," which he wrote with Benjamin Hastings and Dante Bowe, was later released to radio in 2022.  
Lake writes, "I've always just loved writing songs for my church, but never did I ever think God would allow me to write them for an even bigger audience. I've always found it hard to ask for that but I'm learning how to pray bold prayers without feeling like I'm making it about me.
"Thankfully God knows our hearts. I truly am beyond humbled and in absolute awe and wonder at how God, and you, have fanned the flame of `Gratitude.' Because of how you've listened and shared, not only have you gifted me with some pretty incredible dreams come true BUT more importantly so so many people have been led into His presence because of your championing of this song. I don't celebrate myself with these little wins, I celebrate the God who cares enough about His kids to give us things we weren't brave enough to ask for. And I celebrate y'all who have loved and supported me and my family so well. From the bottom of my heart, thank you!" 
Lake's breakthrough as an artist-writer came with his debut album, 2106's Closer, which caught the attention of fellow artist-writers in Atlanta's music circles. In 2019 he was a co-writer alongside Tasha Cobbs Leonard on the latter's "This is a Move," which won the GMA Dove Award for gospel worship recorded song of the year and scored a nomination for best gospel performance/song at the 62nd annual Grammy Awards.
He followed that with House of Miracles, via Bethel Music. Lake also became a household name on Christian radio when he was the featured vocalist on Elevation Worship's "Graves into Gardens," which he co-wrote. At the 2021 GMA Dove Awards, the song was named worship recorded song of the year, while Lake was named songwriter of the year. 
Tags : brandon lake bethel music Gratitude Brandon Lake's "Gratitude" is #1 on Three Billboard Charts