New CCM Duo Caleb & John's Debut Single Celebrate the Joy of the Lord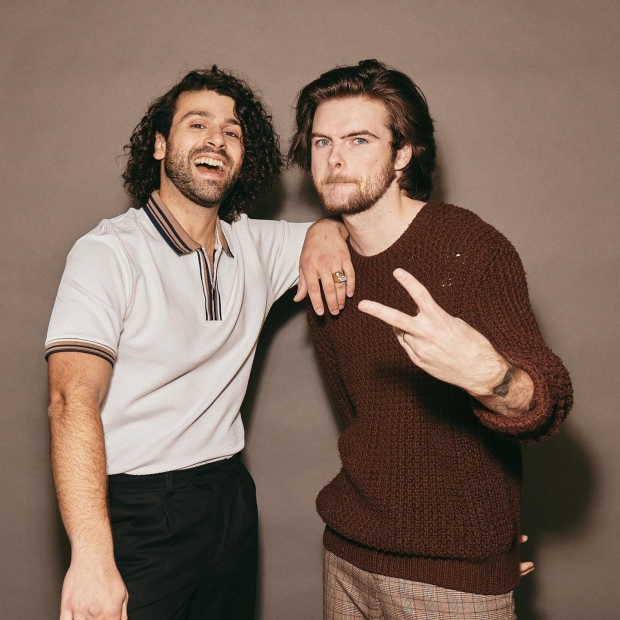 New Chrisian music duo Caleb & John have dropped their debut single today, titled "Hallelujah Feeling," listen to the song HERE. The hook-driven pop melody in "Hallelujah Feeling," based on Romans 15:13, is Caleb & John's declaration of their intentional belief that Jesus is the answer.
"We love that hallelujah is more than a feeling," Caleb says. "It's the joy of the Lord, something anyone can have when they know Jesus."
Caleb & John add, "We can't believe it. We both met less than a year ago, ended up starting a duo and now God is bringing this song to life.Only in our wildest prayers could this happen!! We are praying that this song renews joy, restores faith, and revitalizes your hope in Jesus." 
James Rueger, A&R for Fair Trade Services, shares, "The first time I heard Caleb & John play in our office, I knew there was something really special about them. For two guys to come together so quickly and find their voice and their sound, it was a very easy yes for the Fair Trade team. I am excited to see how The Lord moves through their music and ministry!"
Two unique people with unique backgrounds, the duo's unified joy is contagious and their music is overflowing with the goodness of God and they are eager to share their music with the world. "The message we want to communicate is hope," John says. "There is hope for you. If God can change somebody like me, He can change somebody like you." 
Tags : Caleb & John Caleb & John new single Caleb & John music