Author Terry Allan Christian on the Benefits of Knowing and Obeying Jesus' Words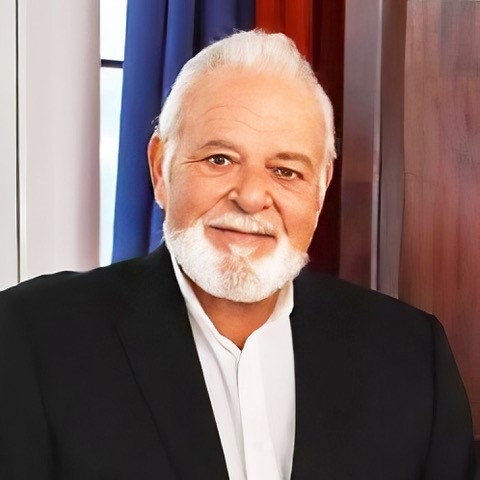 Terry Allan Christian, a retired pastor, has just released his book What Did Jesus Say: The Seven Messages from the Master in e-Pub, Kindle and PDF versions. This book is not like other Christian books. This "one of a kind" book contains over 500 Scriptures spoken only by Jesus to those who loved and followed Him, without any added comments or religious opinions from the author.
This book is unique. Never before has a book been compiled giving the words of Jesus as He spoke in the Bible. Presented as a full color and beautifully illustrated e-book or paperback version with large, easy to read text, this book makes a perfect gift for anyone wanting to know Jesus and what He said. It's nothing short of phenomenal and will impact your life as you become more like Jesus. 
Q: Terry, thanks for doing this interview with us. Tell us a little about yourself and your current ministry.
I am presently living in Negril Jamaica where I came seeking Divine Healing from Cancer 12yrs ago. The Doctors called it the worse case they've seen and gave me 3yrs to live (5yrs at most), and this was in April 2009. I then proceeded to come to Negril 7 Mile Beach (November 2010) to begin a 21day Sabbatical, and I called it the Life Walk, later I added - aka- Miracle Walk and wrote a Blog about my Divine Healing experience.
After studying everything in the 4 Gospels, Jesus Said and did and what the others did to receive healing from HIM and those Jesus couldn't heal too and why, I began my Life Walk in prayer & fasting.
When the 21day Sabbatical was over I returned to my Doctors and was released 'Cancer Free'- March 2011, and it's never returned.
And, I now teach Attitude is Everything: in schools and businesses and among the countrymen 'online' island wide. After coming here for 12yrs, I was recently given Retirement 'Resident' Status in Feb 2022. I do my missionary work here while offering Life Coaching & Counseling Online thru my Ministry at www.FoundationsForLife.org
Q: What is your new book "Take a Walk on the Beach with Jesus" about?
My New Book is called: What Did Jesus Say; The Seven Messages from the Master. It contains over 500 Scriptures spoken only by Jesus to those who loved and followed Him. Its composed into Seven Messages with Scripture locations at the bottom of each page, and I've added no comments or opinions, just the 'pure' words from Jesus.
It begins at the beach where a group of believers are waiting on Jesus to appear and teach them. Suddenly Jesus appears and we all go for a "Walk with Jesus" and hear His Seven Messages all composed from the 4 Gospels taken from the NKJB and ending with John 17, His Last Prayer. Its been called a 'pure' Teaching Devotional from Jesus, not about Jesus   
Q: Why did you decide to write a book about Jesus' words?
I was told at 23yr (I'm 71 now) in a near death experience, that I would one day teach for Jesus. I had dropped out of high school, and been a stutterer until then and couldn't say 5 words without stammering. I would then become self educated reading several hundred books and became a Professional Motivational Speaker on the National Stage. After delivering over 2,500 speeches, the Lord called me away to prepare for this one of a kind book. This story is outlined in my Ministry under www.RevChristian.com.
Q: What are these 7 messages?
Message #1- The Christ: Everything Jesus said about being the Christ and coming from Heaven is in this Message.
Message #2- The Father and The Son: Everything Jesus Said about His Father and being the Son is within this message.
Message #3- The Word: Everything Jesus said about the Word / the Sower of the Word is in this message.
Message #4- I Am the Way, the Truth and the Life: This message teaches the many things Jesus actually Said about Life: Subjects like: The Great Commandment, A New Commandment, Love your Enemies, No Hate, I Am the Light, You are My Light, Truth, Faith, Believing, Asking, Giving, Charity, Forgiveness, Prayer, Lord's Prayer, Fasting, Loyalty, Marriage, Children, Divorce, Adultery, No Worry, No Anger, No Revenge, No Swearing, Judgement, Mercy, Brotherhood, Discipleship, Treasures in Heaven, Being the Greatest, I Am your Teacher. *** Its said, this one of a kind book: WDJS 'finally answers' WWJD.
Message #5- The Kingdom of Heaven: Everything Jesus Said about Heaven is in this message.
Message #6- The End Times: Everything Jesus Said about the End Times and His return is in this message. 
Message #7- The Holy Spirit: Everything Jesus Said about the Holy Spirit is in this message and it included His Instructions for all Gentiles to obey His teachings taught to His Apostles: Matthew 28:18-20
The Book ends on HIS LAST PRAYER: Its all John 17, word for word.-
Q: How have these messages change your life?
These Seven Message have defined my life 'Walking with the Master' according to what Jesus Said in Matthew 28:18-20. And it gives me the guidelines to know, that I know, I am HIS DISCIPLE
Q: How will this book minister to our readers?
Whoever reads this book, whether, Catholic, Orthodox or Protestants like, Baptist, Pentecostal, SDA's, Lutheran, Methodist, or any of the other 10,000 different Christian Groups, all will benefit by knowing and obeying what Jesus Said without me adding any opinions or comments about Jesus. HIS WORDS are sufficient for us without any religious opinions added.
Q: Where can our readers find out more about you and your ministry?
I can be reached thru www.FoundationsForLife.org and my Book: What Did Jesus Say: The Seven Messages from the Master can be previewed and purchased in Paperback, ePub, Kindle and Audio Book at www.WDJS.World
In closing, let me say THANK YOU for giving me the opportunity to share my story. And I'm available for Online Counseling and Coaching for those seeking a more dynamic Walk with the Master
Tags : Terry Allan Christian Terry Allan Christian interview Terry Allan Christian author Terry Allan Christian words of jesus What Did Jesus Say: The Seven Messages from the Master