Lauren Daigle Turned Album Preview Concert into a Prayer Vigil for the Victims of Nashville Shooting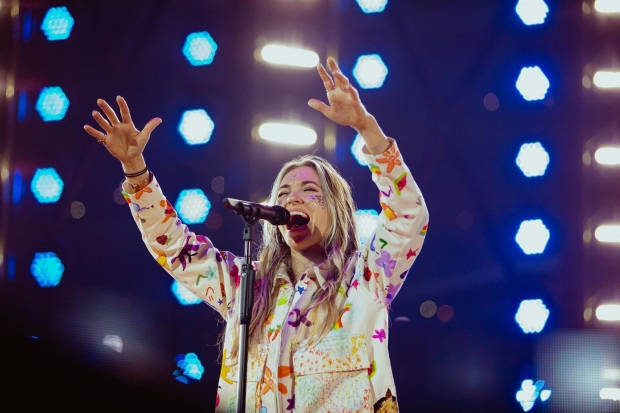 Lauren Daigle cancelled her album preview concert at the Marathon Music Works last Monday night. She turned the concert into a community prayer night to pray for the families of the three children and the three staff members who were killed at The Covenant School shooting.  
"[Monday's] shooting is truly heartbreaking for our Nashville community and all of those impacted," Daigle said in an Instagram post. 
"I'm going to postpone my performance tonight, and in its place, host a community-wide Prayer Vigil. To everyone who was planning to come out, please continue to come join us as we share in a time of prayer and worship to honor the victims and everyone in need."
Daigle's canceled show has been postponed to April 5. Her forthcoming self-titled album, Lauren Daigle, is due out on May 12, 2023. The creative team behind Lauren Daigle is led by Grammy®-winning producer Mike Elizondo (Twenty One Pilots, Mary J. Blige, Fiona Apple, Carrie Underwood), and includes co-writes with Natalie Hemby, Shane McAnally, Amy Wadge, Lori McKenna, Jason Ingram and Jon Greene to name a few. Lauren Daigle comprises twenty soulful and uplifting songs to be released in two parts. The first ten songs arrive May 12, and the other ten release later this year. 
Tags : Lauren Daigle Nashville School Shooting Lauren Daigle new album preview