Christian Music Artist Jamie Slocum Dies After He Was Hit by a Bus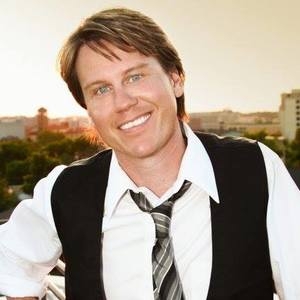 Christian music artist Jamie Slocum passed away earlier this year on January 10, 2023. He was 52 years-old. According to Scottsdale, Arizona police,  Slocum was lying in the road at around 7:30 p.m. when he was hit by a bus. Slocum was pronounced dead at the scene.
"Circumstances around the actions of the deceased prior to the collision are still being investigated," police said.
In 1991 Slocum moved to Nashville to begin his career as a staff songwriter, recording artist, and producer. This led him to a record deal with Curb Records. Jamie released 6 albums, of which many Top 10 hits, including 3 number one songs. He was a finalist for the 1997 Dove Award for New Artist of the Year.
Slocum first released his debut album, Somewhere Under Heaven, under Curb's imprint in 1996. The album earned Slocum a Dove Award nomination for "Best New Artist of the Year." Freedom Records then released Slocum's next full-length, Grace Changes Everything; the title track became a hit on Adult Contemporary radio. After 2001's Someone Like You, Slocum returned to Curb Records for the 2003 release My Heart Knows. In 2009, Slocum released the album Dependence, and the title song became a Number One Adult Contemporary radio hit. "Dependence" was also nominated for a Dove Award as Inspirational Song of the Year. Two other songs from the album, "Fragile" and "Just Another Mountain" were also AC successes.
"Safe," his final studio album, was released in 2016 and was lauded as his best effort. In our review of the album, we noted: "The ballads here are pure gold. `You Are the Reason,' the album's almost 3 year-old lead single, is a heart-tugging testimony of God's goodness sung over an anthemic power ballad template.  Slocum indulges in some pensive worship moments with `You Are God' and `You And You Alone.'  The latter is noteworthy of mention because it showcases Slocum in his more tender moments backed mainly just by a piano.  Featuring a more jaunty undercurrent is `Power of Christ' which is also one of the album's most melodic piece that unabashedly speaks of the power of the Gospel to reach the nations."
He is survived by his 2 children- daughter, Madison (Madi) and son, Carson; his parents Donald and Patricia Slocum; brother, Shannon Slocum and his wife Laura, of Wilmington, NC; sister, Tracy Tamke and her husband Matthias, of Chandler, AZ; one niece, Rachel Taylor and two nephews, Luke Slocum and Trevor Taylor.  
Tags : jamie slocum Jamie Slocum death jamie slocum news Jamie Slocum funeral Jamie Slocum died