60-Year-Old Pastor Jay Stewart Reveals Why He is Biking 3,400 Miles for the Sake of Love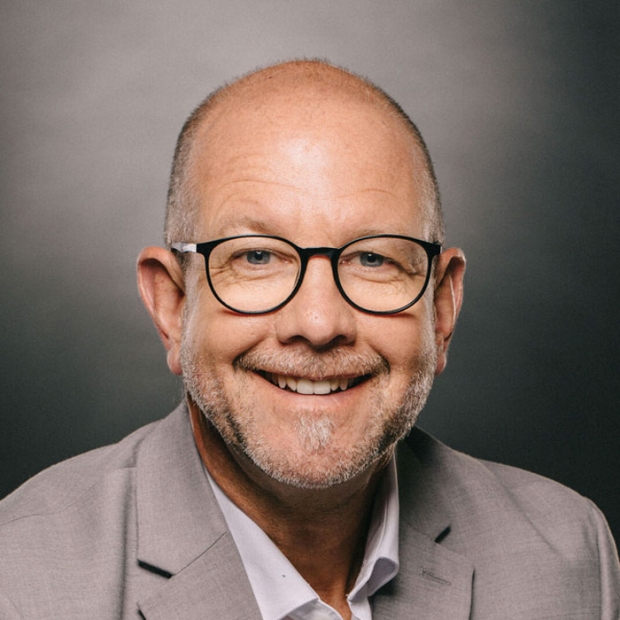 What happens when a 60-year-old pastor gets the crazy idea to ride his bike across the country in hopes of making a difference for a worthy cause? Life Ride, a history-making and shaping event, kicks off May 4, 2023 as Pastor Jay Stewart, Lead Pastor of The Refuge Church in Charlotte, NC, begins an epic 3,400 mile cycling trip to raise money and awareness for pro-life organization Love Life. Stewart invites the Church to join him in boldly declaring God's truth about the sanctity of life through participating in this effort.
Stewart first dreamt of biking across the country to raise awareness for a cause back when he was in college. Deeming the idea crazy, he continued to put it off, until the Lord answered his prayer in a major way as he approached the age of 60. A series of confirmations made it clear that God was leading him to partner with an organization he had been connected to for years, Love Life. Love Life is committed to uniting and mobilizing the Church to create a culture of love that will result in an end to abortion and the orphan crisis through their House of Refuge program. Now, nearly four decades later, Stewart's dream will become a reality, partnering with Love Life for the ride of his life to save the lives of others.
Q: Thank you Pastor Jay for doing this interview with us. Let's start with yourself: tell us a little about yourself and your current ministry.
 I have been married to my wife Melanie for 40 years.  We have 5 children and 4 grandchildren with a 5th on the way.  We founded The Refuge Church outside of Charlotte in 2004, but have been in full-time vocational ministry for forty years.  
Q: The dream of riding your bike across the country first came to you some 40 years ago. How does it feel to have a dream from so long ago coming to fruition in your life?
 It is amazing!  Oftentimes, dreams have to "die", or go dormant before they are fully realized.  I didn't know if this dream would ever become a reality, especially the older I got.  I'm so grateful to the Lord that it is truly happening, and that it will have such an impact for the Kingdom.
Q: What is Love Life about? What are their goals and ministry foci?
 Love Life exists to build a culture of love and life.  Love Life fights for the unborn, endeavoring to stop abortion but not through yelling, condemning, or protesting.  Love Life leverages prayer and worship, stepped in love, to offer an alternative to moms who find themselves in an unplanned pregnancy.  They also care for children in the foster care system, disciple moms who choose life for their child, and opportunities for men and women who have been involved in an abortion to find healing.
Q: And how did you get involved with them?
The church I pastor aligned with Love Life from Day 1 when they started in Charlotte seven years ago. 
Q: Why now, at 60, are you planning to make it happen?
 It really is the timing of God as the battle over abortion, the abortion pill, the overturning of Roe v. Wade continues to heat up.  God ordained LifeRide for such a time as this!
Q: One of the biggest goals for this event is to encourage churches across the country to become Houses of Refuge - will you explain what that means and why that is so important? 
 We want to see ladies who find themselves in an unplanned pregnancy run to the Church, not to an abortion clinic.  Houses of Refuge churches are those churches who say, "You can come to us.  We will not judge you, shame you, or condemn you.  Rather, we will surround you in a safe, healthy environment where you will be cared for, resourced, discipled, and where you will find community.
Q:Is there a way for us to follow along on your ride via social media? Where can we connect with you and learn more about how to get involved with Life Ride?
Absolutely.  Go to LifeRideUSA.org, to my Instagram account (@PsJayStewart), or to the LifeRide instagram (@LifeRideUSA).
Tags : love + life = Pastor Jay Stewart Jay Stewart Pastor Jay Stewart interview LifeRide