Listen to Jason Gray's Two New Songs "See As You See" and "Jesus Loves You (And I'm Trying)" Here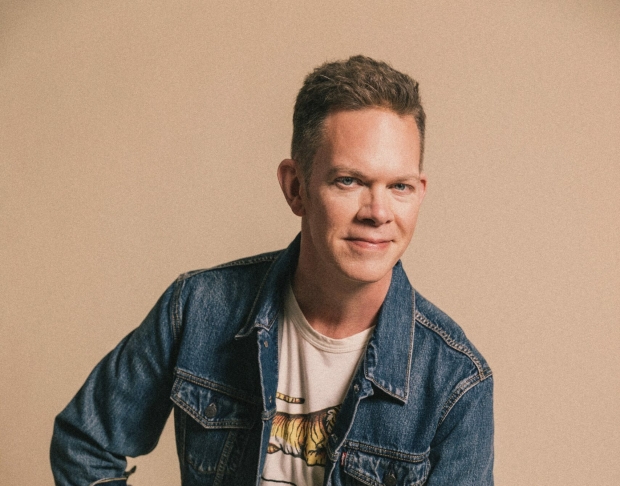 Centricity Music recording artist Jason Gray releases not one but two new songs "See As You See" and "Jesus Loves You (And I'm Trying)." These two new songs are a natural progression from Gray's previous single, "Be Kind." They continue Gray's prayer that God would help us see others the way He sees them (especially those who are challenging to love). The music is available now. 
Gray announces, "I am excited to announce the release of two new songs today! `See As You See' and `Jesus Loves You and I'm Trying' --- available wherever you stream music! These were both really fun to write and record, and I've been excited to share them with you. After you've heard them, leave a comment-I'd love to know what you think!
"In both of them, I wanted to say something meaningful and relevant, confronting the zeitgeist we find ourselves in with the important conversations we need to have today, but... I hoped to get to the heart of it in a disarming, even fun way, because, in the words of the great Mary Poppins, a spoonful of sugar helps the medicine go down.
"I hope people smile as they hear these two songs, but that it's also a helpful reminder that those we don't see eye to eye with (or even like very much) are still our neighbor to love, and that even if their side of the street is a mess, we will be too busy cleaning up our own side of the street to bother them too much (Matt 7:5)."
Gray has combined insightful and heartfelt lyrics with infectious pop melodies for over a decade. His album, 2016's Where The Light Gets In, debuted in the Top 5 of Billboard's Top Christian Albums Chart. This followed the success of 2014's Love Will Have The Final Word, which sparked Gray's Billboard Christian Airplay Top 10 and first No. 1 AC radio hit, "With Every Act of Love."
With his early records, A Way To See In The Dark and Everything Sad Is Coming Untrue, he had five consecutive Top 5 singles, including the No. 1 Inspirational radio single "Nothing Is Wasted." Garnering multiple ASCAP Performance Awards, Gray has also toured with Michael W. Smith, Steven Curtis Chapman, Third Day, TobyMac and numerous others, in addition to headlining tours of his own.
Tags : "Jesus Loves You (And I'm Trying)" Jason Gray "See As You See" Jason Gray new songs