CeCe Winans Named Artist-In-Residence for Belmont University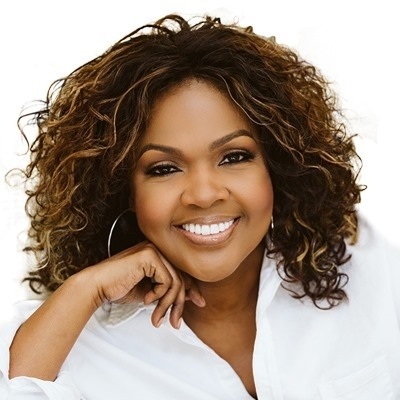 CeCe Winans has been named Artist in Residence for The Fisher Center of Performing Arts at Belmont University in the fall of 2023. As part of her residency, Winans will perform at Belmont's Fisher Center for the Performing Arts on September 15 on her Believe For It Tour.
In addition to the concert, select Belmont students will have the opportunity to attend soundcheck and participate in a Q&A session with the world-renowned artist who has sold more than 17 million albums worldwide. Winans' residency at Belmont also includes a Chapel Service and other unique and meaningful opportunities for interactions with students.  
Belmont President Dr. Greg Jones said, "Cece Winans is a former trustee, a parent of two Belmont alumni and longstanding friend of Belmont University. She has always been committed to pouring into the lives of our students and informing their journeys here at Belmont and beyond. I am thrilled at the opportunity this residency presents to our campus community to lean into her knowledge and experience as an award-winning artist, but also her kindness and integrity as an individual."  
As a part of the residency, Winans will also spend time engaging with members of the Belmont community at campus events and other special opportunities throughout the Fall.  
Chaz Corzine, executive director of the Fisher Center for the Performing Arts, added, "Cece's upcoming in-residence status is such a meaningful opportunity for students - to learn from and interact with an artist of her distinction. She has inspired millions with her inspirational performances. It's a tremendous honor that this artist who has performed for world leaders will be using her gifting to pour into students here at Belmont. We often refer to the Fisher Center as the largest classroom on campus, and we are honored to host such an industry giant."  
During Belmont's Commencement on Saturday, May 6, University President Dr. Greg Jones will award Winans with an honorary Doctor of University degree for her impact on both Belmont and the Nashville Community. Honorary degrees have been presented by American colleges and universities since 1962 in recognition of scholarly and creative attainments, as well as for meritorious humanitarian service. Belmont is selective in bestowing this award as the highest honor presented by the University. 
Tickets to the Sept. 15 concert event can be purchased at thefishercenter.com.   
Tags : Belmont University Cece Winans cece winans news CeCe Winans Named Artist-In-Residence for Belmont University