Dolly Parton Receives Two 2022 IBMA Awards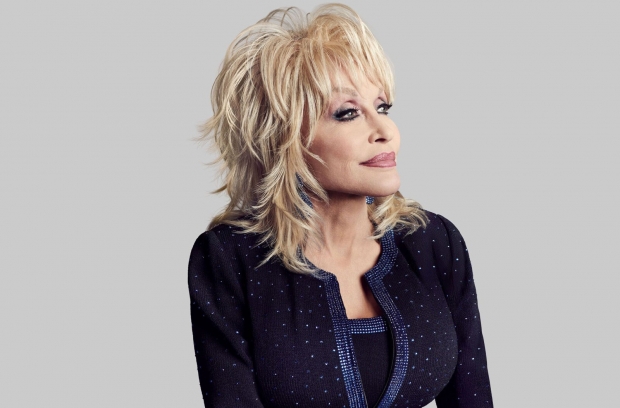 Dolly Parton's recording of the Gospel classic "In the Sweet By and By," featuring Jerry Salley, Larry Cordle, Carl Jackson, and Bradley Walker, has two trophies for Gospel Recording of the Year and Collaborative Recording of the Year at the recent 33rd Annual IBMA Bluegrass Music Awards. 
The song is found on  the Jerry Salley-produced Country Faith Bluegrass, Vol. 1 album. Producer, artist, and current IBMA Board Member, Jerry Salley, personally presented the awards to Dolly and Tom Rutledge, General Manager for Velvet Apple Music and Song-A-Billy Music, at her management offices recently.
A&R and Creative Director of Billy Blue Records, Jerry Salley, says, "The chance to produce the legendary Dolly Parton singing the timeless hymn, "In The Sweet By and By," is definitively one of the greatest opportunities I've had in my entire career. Her angelic voice is recognized around the world, and her generosity and kindness is unmatched. It is sincerely an honor to have Dolly's recording included on the Country Faith Bluegrass project and recognized by both the Gospel Music Association and the International Bluegrass Music Association. She is simply the best!"
Deborah Evans Price, partner in the top-selling Country Faith brand of recordings, commented on the project, "Dolly's rendition of "In the Sweet By and By" just melts my heart every time I listen. We are so grateful to her for being part of Country Faith Bluegrass. Her vocals combined with Jerry Salley's skilled production and the heavenly harmonies of Larry Cordle, Carl Jackson, Bradley Walker and Jerry created a beautiful record. It was wonderful to see it get the recognition it deserved winning the Dove and IBMA Awards."
Stay tuned for Country Faith Bluegrass, Vol 2 releasing in 2024.
Tags : 2022 IBMA Awards Dolly Parton "In the Sweet By and By" bluegrass bradley walker Carl Jackson Jerry Salley larry cordle