ICF Worship Returns with New EP "Miracles" May 12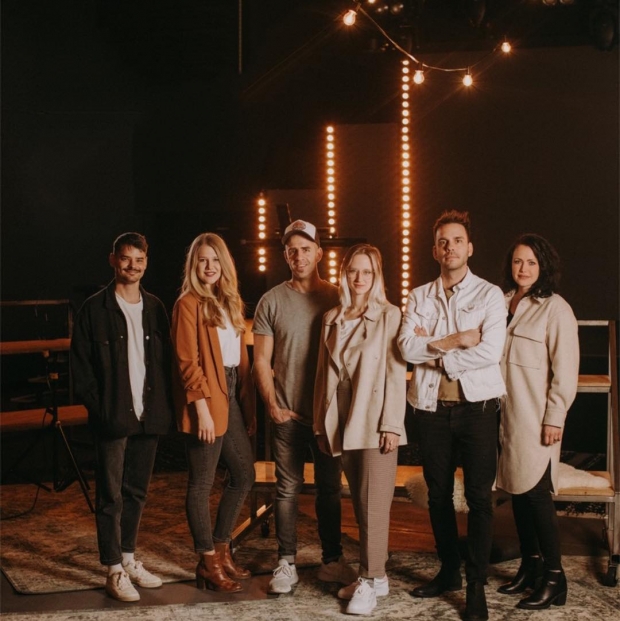 ICF Worship returns with their brand new integrity Music EP this Friday. Miracles is a title chosen to communicate the Swiss band's conviction that God still wants to do signs and wonders today and among us.
"We want to strengthen the faith of the Church to hold on to the promises of God," says band leader Dave Kull. Introduced with a brand new song inspired by Psalm 46, "Above All Else," ICF Worship's new EP speaks directly to the hopeless atmosphere that can easily tempt us to despair. It sets up the scene for the 5-track EP, a collection of celebratory songs around the theme of God's miraculous power and an encouragement for the Church to lean into His goodness and faithfulness.
With Miracles, ICF Worship pray to inspire their listeners to follow God wholeheartedly and run the good race, as Kull writes: "Whether you're in a season of victory or facing a difficult challenge, [may] this album remind you of God's ability to do the impossible." 
ICF Worship has its roots in the ICF Zurich church, founded in 1996 in Switzerland's largest city. Having started with a passion to reach out to people across the country in a contemporary and relevant way, ICF Zurich has flourished into a non-denominational church counting over 3,300 weekend attendees spread across five different locations within the city and its surroundings. ICF is also one of the largest Church planting movements in Europe with over 60 churches in 12 nations.
Yet, ICF Worship are not restricted to being a band of skilled worship songwriters and performers, but are also strongly connected with and focused on local churches part of the ICF family and beyond. 
Tracklist:
1. Make Us Brave (Live) 
2. Holy (Endless Praise) [Live] 
3. God Of Miracles (Live) 
4. Above All Else (Live) 
5. Our God Reigns (Live) 
Tags : ICF WORSHIP ICF Worship Miracles ICF Worship new EP Integrity Music