Canyon Hills Worship's Michael Monroe Chats About the Making of their New Live Album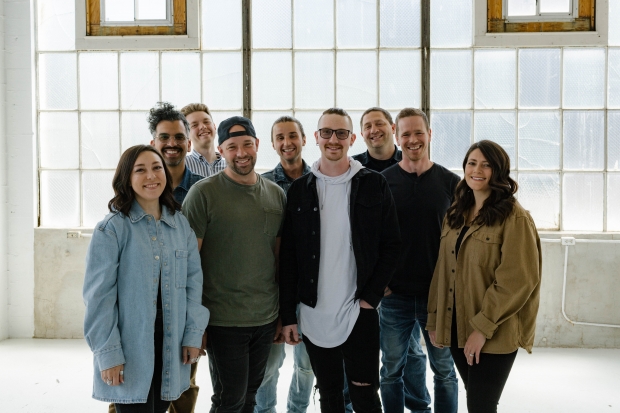 Seattle-based Worship team Canyon Hills Worship has just released their new live album All To Jesus.  Their fourth full length album features their new radio single "Every Season" along with nine other live tracks as well as live videos.  
All To Jesus was produced by Michael Monroe, Andy Soemo, Stephen Pelatzky, David Neuman  and was co-written by Raymond Gregory, Michael Monroe, Koby Orr (Canyon Hills Worship) and Brandon Coker, Clay Finnesand (North Point Worship).
The 10-song album showcases the live experience at Canyon Hills Community Church.  The album also features live version of popular songs like "Mercy Of Jesus", "Surrender" and "On and On."
We are honored to catch up with Michael Monroe for this exclusive interview.
Q: Congratulations on the upcoming release of your new live album. Where and when was this new album recorded?
Thanks so much! The album was recorded at our Church, Canyon Hills Community Church in Bothell Washington (about 20 minutes outside of Seattle).  We recorded it live in October of 2022. 
Q: How would you describe the recording session(s) of this album?
Except for the studio version of "Every Season," all the songs were recorded live at our church at one of our Nights of Worship.  I'm really proud of the team and the hard work they put into it because what you hear on the album is exactly what was played in the room! 
Q: Why did you decide to title the album "All for Jesus"?
 As we began to put the list of songs together, we began to see themes of surrender and trusting in Jesus appear clearly.  All to Jesus felt like the best way to encapsulate the overarching theme of the album in a simple phrase. 
Q: With so many worship teams releasing songs each week, what makes your songs different?
This is a great question.There are so many great worship bands around the world.  There are so many great songs being made everyday.  Praise God for that! We aren't under any illusions that what we are making should be an industry standard or a mark for people to hit.  We just make songs for our church.  We make them for the people that God has entrusted us with.  The minute you start looking past your own church, you're in trouble.  So we try to just stay focused on writing for the church God has given to us.  The fact that these songs get listened to elsewhere is just icing on the cake :) 
Q: I love the current single "Abide." Can you share with us how this song came about?
This is one of my favorite songs on the album.  It was written almost three years ago.  I remember sitting down with our Good friend, Raymond Gregory and Koby. We had been reading in John 15.  We talked about how God's desire for us isn't always that we would leave difficult situations, but rather that we would grow within them.  "Like a flower in the midst of a graveyard is the place where my soul longs to be."  God creates beauty out of sorrow.  I've seen that in my own life time and time again.  We can trust Him. 
Q: I love the lyrics of "Every Season" which says, "there's a heavenly storehouse of favor and love/and it never runs out..."  Tell us more about this song. 
This song kind of plays off the same theme of Abide.  No matter the situation you are going through, our God is faithful.  Every promise He has made He WILL keep.  He's steadfast when everything around is shaky.  He is worthy of your trust.  When you feel like there is no love for you in this world, there is a storehouse of heavenly love that will never run out.  That the beauty of trusting in the Lord. 
Q: What's your hope for this record? How would you like these songs to impact the lives of your listeners?
I just hope that it encourages people to talk to Jesus more.  
Connect with Canyon Hills Worship:
Website | Facebook | Instagram | YouTube | TikTok
Tags : canyon hills worship canyon hills worship interview canyon hills worship new album dream records Michael Monroe