New Film "Sound of Freedom" Tells the True Story of How a Boy was Rescued from Ruthless Child Traffickers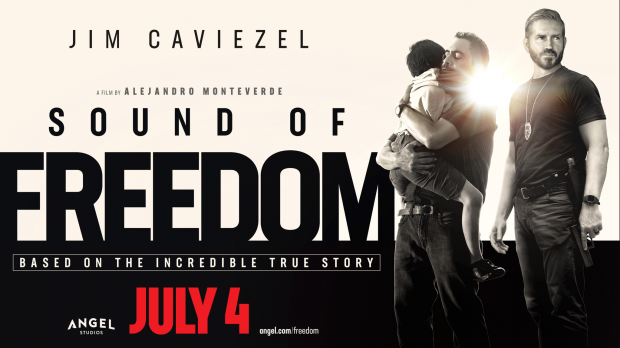 The highly-anticipated new film, Sound of Freedom, coming to theaters nationwide beginning July 4. The film is based on a true story of one man's heroic efforts as he embarks on a dangerous mission to rescue children from human traffickers. 
"Sound of Freedom is respectfully and stunningly filmed, based on real events of undercover heroes bringing hope to many," said Neal Harmon, CEO of Angel Studios. "This film will keep audiences on the edge of their seats with suspense and encourage all of us to take action." 
Starring Jim Caviezel, Academy Award Winner Mira Sorvino, Bill Camp, José Zúñiga, Eduardo Verástegui, who is also a producer, and written and directed by Alejandro Monteverde. "I am so proud to be a part of this impactful film," said Jim Caviezel, who portrays the lead. "In fact, I'd say this is the second most important film I've done after The Passion of the Christ." 
Sound of Freedom is based on the incredible true story, shines a light on even the darkest of places. After rescuing a young boy from ruthless child traffickers, a federal agent learns the boy's sister is still captive and decides to embark on a dangerous mission to save her. With time running out, he quits his job and journeys deep into the Colombian jungle, putting his life on the line to free her from a fate worse than death. 
Tags : Sound of Freedom Sound of Freedom film Sound of Freedom movie jim caviezel Jim Caviezel news