Phil Wickham's "The Jesus Way" Drops; Listen Here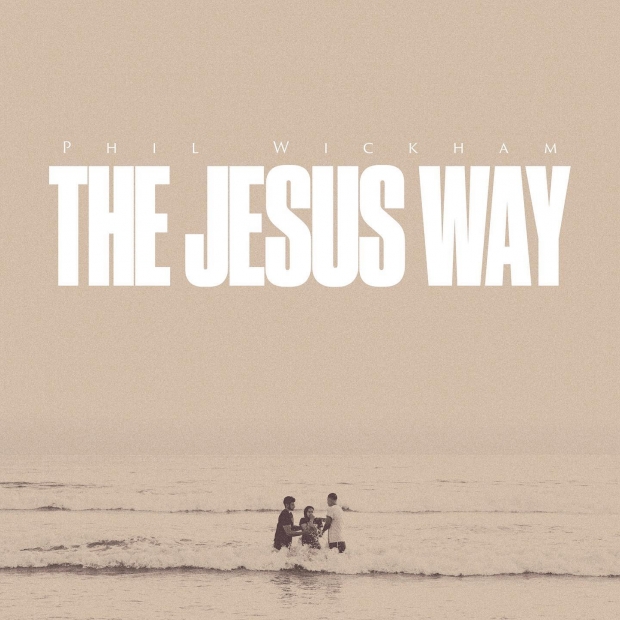 Phil Wickham's "The Jesus Way" has dropped! The song is the third single from his forthcoming worship album. Written by Wickham and Jonathan Smith, "The Jesus Way" speaks about Wickham's resolve to follow Jesus in faith and in obedience. "The Jesus Way" follows the recently released singles "This is Our God" and "Sunday's Coming."
Wickham shares, "This song is very special to me. Out of all of the songs on my upcoming album, "The Jesus Way" is the one I'm most excited to sing with the church.

"When we were designing the cover for this song there were a lot of directions we could have gone, but I'm so glad we landed on this. It's a photo from my home churches recent baptism at Moonlight Beach in Encinitas, CA. Baptism is the most beautiful and profound public display we have of a life saying `I choose the Jesus Way.'"
I follow Jesus, I follow Jesus
He wore my sin, I'll gladly wear His name
He is the treasure, He is the answer
Oh, I choose the Jesus way 
Since his self-titled debut in 2006, Phil Wickham has emerged as a leader in the modern worship movement, penning countless songs sung in churches around the world. His RIAA Platinum®-certified single "This Is Amazing Grace" was his first career No. 1, holding the top spot for 13 consecutive weeks and named Billboard's No. 1 "Christian Airplay Song of the Year" in 2014 and BMI's "Christian Song of the Year" in 2015. His anthemic "Living Hope," RIAA Gold®-certified, earned him a GMA Dove Award for "Worship Recorded Song of the Year" in 2019.
His latest project, Hymn of Heaven (June 25, 2021, Fair Trade Services), was written during a year when the family of God couldn't physically gather in houses of worship around the world. The album's first single, "Battle Belongs," had already topped five different radio charts for multiple weeks, and a Spanish version released in Spring of 2021 titled "La Batalla" featuring Christine D'Clario.Wickham's music has received hundreds of millions of streams across his catalog and platforms, with his discography including eight full-length projects, multiple Christmas releases, and a series of popular Singalong records that capture Wickham's songs doing what they were always meant to do-giving people language to sing to God.
To find out more, visit PhilWickham.com. 
Tags : Phil Wickham's "The Jesus Way" Drops Phil Wickham "The Jesus Way" phil wickham new single