Jimi Cravity Opens Up About Working with Matt Redman, His New Album & More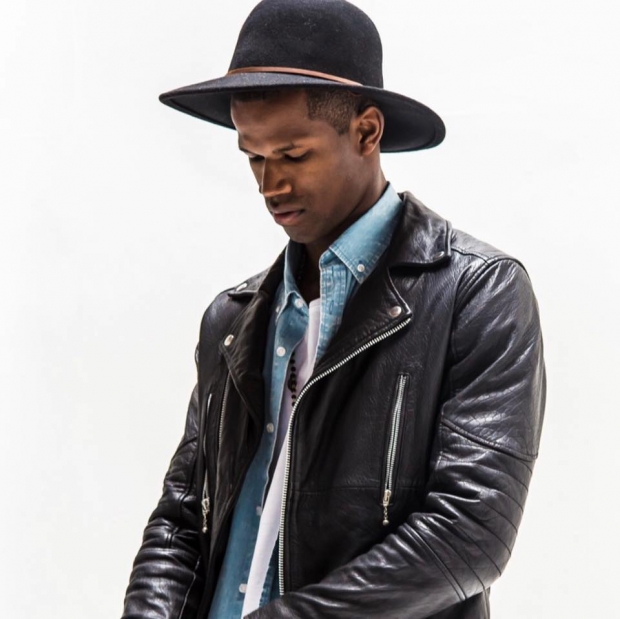 Billboard chart-topping and RIAA Certified Gold songwriter and critically acclaimed artist Jimi Cravity has just released his new song. "The Last Amen" is one of many tracks that will be found on Cravity's forthcoming album. It is a worship project with an acoustic theme that highlights the pillars of faith. The Last Amen will be his first full-length album release and the first on his own label The Outlier Agency, that helaunched in 2021,shortly after his departure from sixsixsteps/Capitol CMG. 
The multi-faceted creator has been a part of Billboard chart-topping singles and albums, as artist, producer, and songwriter since his inception in the music industry. His contributions to music have garnered him a Gold RIAA certification with Tasha Cobbs-Leonard's "You Know My Name featuring Jimi Cravity," a song that dominated the Billboard Gospel Streaming Chart at #1 for 100+ weeks and he was also a composer on the RIAA PLATINUM R&B single "Dead Man Walking" by Brent Faiyaz. 
Q: Jimi, thanks for doing this interview with us. To say that you are a prolific songwriter is an understatement, how did you start writing songs?
I started writing songs as a natural outgrowth of playing music. I started playing the cello as a musician then started playing the guitar. After that I started exploring writing songs. I've always loved songwriting the lyrics and the melody. I've always loved the electric guitar and the specific artists that have inspired me like Ray Charles, Eric Clapton, John Mayer, Aretha Franklin.
Q: Who or what normally inspires you to write?
I tend to try to find inspiration all over. I try to keep my eyes open and just stay in a state of awareness to understand what's inspiring me. Like I've said before, I'm inspired by different musicians, inspired by blues music, inspired by rock music like John Mayer. I'm inspired by Steve Vai, Eric Johnson, B.B. King, great blues players. I'm also inspired by Grit.  I feel like my voice - there's a certain distinctive grit to my voice that gives it a unique tone. That's inspires soul music artists like Sam Cooke, Otis Redding, Muddy Waters. What also inspires me to write is the Word of God. When I'm writing for worship stuff specifically, I try to take scripture and put it to melody and the lyrics are already there. I try to curate it in a way that feels modern to where we are. Life inspires me. Love inspires me. Today, I wrote a song and the main message of the song was, "If you want to . . . if you need a hero, be one." This idea that whatever you're looking for in the world, you also be that. 
Q: When you have a new song, how do you decide if it's for yourself to record or for someone else to sing?
When I have a new song, it depends on if I feel really, really attached for it or if I determine it's for someone else singing. A lot of times, I'll collaborate with different people in the studio and we will determine . .. "maybe, I think you should sing this or I think I should sing this." A lot of times, when I collaborate with other people, we're already thinking about if we'll do it together or it'll just be for their project, for my project or, it'll be for someone else's. That's how a lot of songs that I've had, had been licensed on television we were writing for. We were writing for a specific artist project and it didn't necessarily connect with that artist as strongly as we thought but a director of a t.v. show heard it and was like, 'I love this song, I wanna put it on my show.' So, that's how we decided to collaborate on the process. And also, I'm asked to write songs specifically for different projects, and normally, that's someone else singing as well. 
Q: You have a new song co-written with Matt Redman, how did you get to work with him?
I met Matt Redman in Atlanta when we had both spent some time working with Passion conferences. We were both signed to sixstepsrecords and I met him there initially. We exchanged contact information and of course I had always hoped that in the future we might collaborate. I waited about a couple years, and I then I reached out to him, we went to Orange County, scheduled a date to write together, and we wrote two songs that are on the album: one of the songs, the title track, 'The Last Amen', (also written by Quintin Trotter)  Matt is actually featured on. The other song that we wrote together is called 'Battle and Blessing' which will come out on May 26, the day the album releases.  I've always respected Matt's music and his contributions to the arts. It's amazing. He's really poetic and really powerful, and a gentleman and a scholar too and so, it was amazing to work with him. I felt really honored for the open door. I'm extremely grateful to have worked with him on some songs for this project. 
Q: Who else have you worked with on your new album?
On this new album, I've also worked with some more grammy award winning songwriters similar to Matt is Redman... on "Ask Me," I collaborated with Jason Ingram on "Lord and Christ" I worked with Paul Duncan on "Waters" and "Grace after Grace". All of these guys have been extremely successful and contributing to the Christian music space and developing that and I worked without all these guys on the new album, excited for it to come out and for people to connect with the songs. I hope it resonates with everyone.
Q: Give us a foretaste of your new record. Why are you excited about these new songs?
The new record is called, The Last Amen. I felt like it has a strong, strong title and when I think of it, I makes me think of Jesus, we call him The King of Kings, we call him The Lord of Lords, we call him The Messiah, The Christ but we also call him The Last Amen. What I mean by "The Last Amen" is that we end all of our prayers with "Amen." When I think of it, I think about how he is 'The Last Amen', with the scriptures it says He's the beginning and the end, He's the faithful and true witness. Jesus, when he's speaking to the church, he refers to himself as The Amen. And  in the word, it talks about putting Jesus on as fashion: put on the Lord Jesus Christ. So I think about putting on 'The Last Amen'. And Amen means "make it so," "make it strong," 'let it be." And so, as it says in the lyrics:  "You are the start of it all. You are the beginning and end. You are the final word. Jesus, you are the last Amen."
Q: Will you be touring to support this new record? If you are, where can fans find out about your touring schedule?
Yes, I will be touring to support this new record. I'm putting together some dates now and we'll be touring this fall. If you go to my website, jimicravity.com, and subscribe there, I'll send out dates once I have them but I will be touring to support this new record in the fall and so, I look forward to seeing all of you guys out there. Thank you so much for listening to my music, for streaming it, for sharing it. I really appreciate all the support. Go get The Last Amen on May 26, it'll be out everywhere. I hope it encourages you, it inspires you on your journey. Thank you. 
Tags : jimi cravity Jimi Cravity interview Jimi Cravity The Last Amen Matt Redman Paul Duncan Jason Ingram