Aryn Michelle Prepares Us for Pentecost with "Falling Like Fire"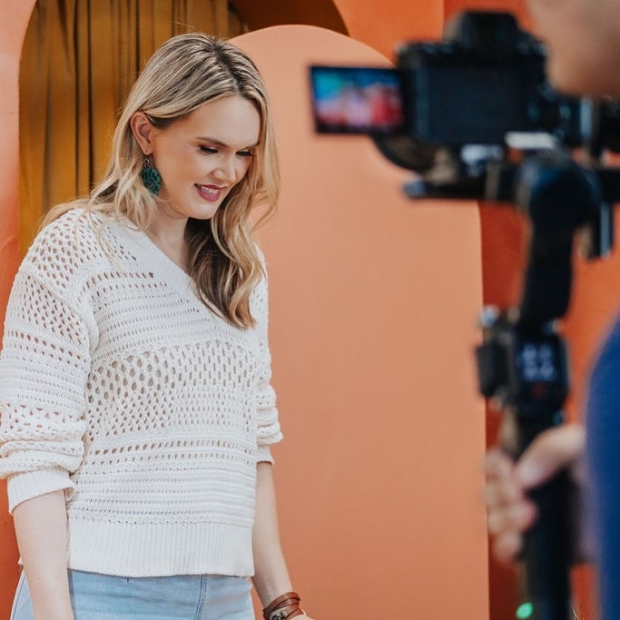 Singer, worship leader, and songwriter Aryn Michelle's brand new single "Falling Like Fire" helps us to prepare for the season of Pentecost. Written by Michelle & Paul Demer, the song  is a modern take on the story of Pentecost with a retro musical flair. It's the first single from Michelle's upcoming EP Dangerous, which features songs about the "Post-Gospel" New Testament. 
Michelle is a faith-based songwriter, recording artist, worship leader and mother of four from Dallas, TX. She began recording distinctly faith-based music in 2014 because she finally felt confirmed in her calling to write insightful, challenging, and thoughtful songs for the people of the church. In 2014 she was named Female Artist and Writer of the Year at Gospel Music Association's Immerse Competition.
In 2015, she released Depth, an album made up of theologically heavy questions and challenges to coax listeners to reconsider their own faith in light of biblical truth. In 2017 she released The Realest Thing, a concept album inspired by a book on Christian apologetics where each song explores a different philosophical argument for the existence of God and proofs for Jesus Christ as God's Son. In 2019 Aryn released an EP of prayer and praise songs entitled Nothing Can Take Me Away. This collection of songs aim to encourage believers during their personal times of reflection and worship.
Michelle's latest project "Pariah" (a concept album about biblical outcasts) was released in 2022 and has already won awards from The Great American Song Contest and Worshiptherock.com.  
Tags : "Falling Like Fire" Pentecost aryn michelle aryn michelle news Aryn Michelle new single