Phil Wickham and Brandon Lake Add New Dates to their Summer Worship Nights Tour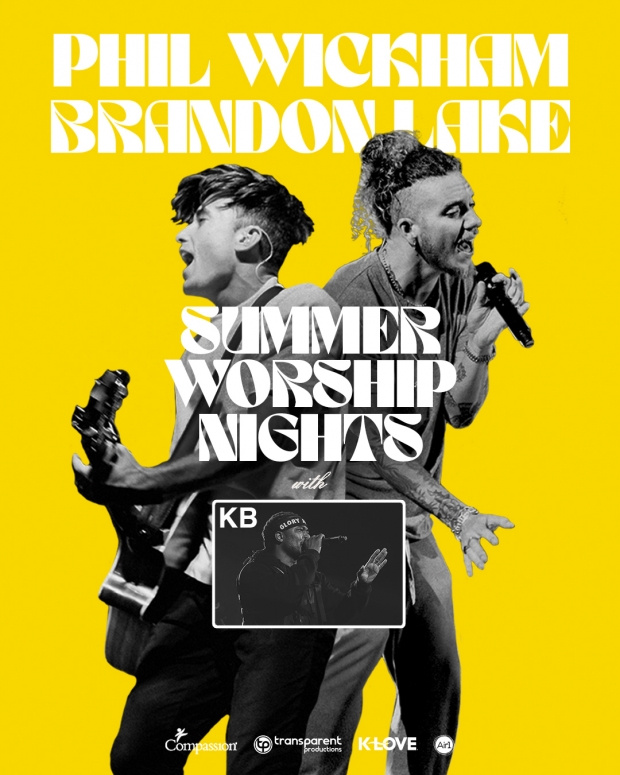 Phil Wickham and Brandon Lake (with special guest KB) have added new dates to their popular Summer Worship Nights tour. They have in fact added 16 more cities to their already packed schedule. Tickets are moving fast and several dates are already close to selling out. Head to summerworshipnightstour.com to grab your tickets now.
Meanwhile, Wickham has recently dropped the anchor track, "The Jesus Way," from his highly anticipated new studio album, slated to release this fall. Three years in the making, the standout selection borrows language from The Beatitudes and serves as a personal declaration of allegiance for the singer/songwriter. Listen to "The Jesus Way" here, and watch the official music video here. 
 
"'The Jesus Way' is one of the closest songs to my heart that I've ever released. It's impacted my own life personally in a profound way. For me, it's a line-in-the-sand song about what I want to stand for and who I follow," Wickham shares. "I'm so excited to sing this song with the Church, and I'm inviting anyone and everyone who follows Jesus to join me in this anthem!"
 
"The Jesus Way" is the third advance track to preview the respected worship leader's forthcoming LP, following "Sunday Is Coming" and "This Is Our God," which holds the No. 1 spot this week on three charts: Mediabase Christian Audience, Mediabase Christian AC, and Billboard Christian AC. "This Is Our God" has swiftly evolved into one of the biggest songs of Wickham's career to date since it launched at radio on February 24 and became the No. 1 most-added song of 2023. 
Here are the new dates:
8.10.23 | Tampa, FL
8.12.23 | Norfolk, VA
8.13.23 | Newark, NJ
8.17.23 | Minneapolis, MN
8.18.23 | Chicago, IL
8.19.23 | Indianapolis, IN
8.20.23 | Reading, PA
8.24.23 | Nashville, TN
8.25.23 | New Orleans, LA
8.26.23 | San Antonio, TX
8.27.23 | Fort Worth, TX
8.30.23 | Ontario, CA
8.31.23 | Fresno, CA
9.01.23 | Sacramento, CA
9.02.23 | San Diego, CA 
Tags : brandon lake Phil Wickham rapper KB kb Summer Worship Nights Tour