Elevation Worship Scores a Double #1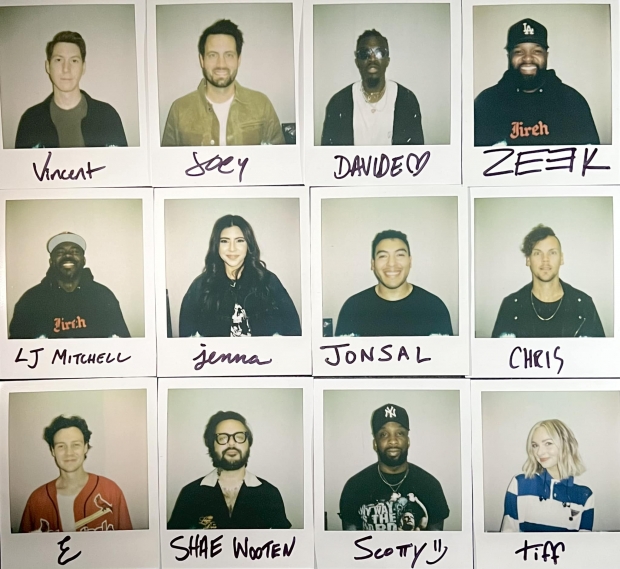 Elevation Worship's brand new album CAN YOU IMAGINE? tops the Billboard Top Christian Albums chart this week. Their 16th career project, which is also their 7th album to hit No. 1, was released on May 19th and offers eight new live songs that were created to reignite the hearts of believers. Listen to the album HERE. Additionally, "More Than Able," the album's first single, also tops the Hot Gospel Songs chart this week. 
"We want someone to listen to this album and know that God is still writing their story," Elevation Worship's Chris Brown says. "Our hope is that these songs will not only point people to the wonder and greatness of God but stir an awareness of His goodness and how lovingly He's involved in the details of our lives."  
Brown and other members of Elevation Worship will be sharing their new songs as well as a few fan favorites when they appear live on "Fox & Friends' All American Concert Series" Friday, July 14th. You won't want to miss this very special concert event as they worship in New York City this summer. Find out more HERE.  
Elevation Worship is the worship ministry of Elevation Church, a multi-site church based in Charlotte, N.C. led by Pastor Steven Furtick. They have released 15 albums that include four RIAA Platinum-certified songs: "Jireh," "O Come To The Altar," "Graves Into Gardens," and "Do It Again." The group also has seven RIAA Gold-certified singles including "The Blessing," "Here Again," and "Wait On You," along with their RIAA Gold-certified album, Here As In Heaven.
Additionally, Elevation Worship has achieved three No. 1 radio songs, "Graves Into Gardens," "RATTLE!" and their most recent, "Same God." The group currently has twelve songs on the CCLI Top 100 list. To date, they have 4.2B all-time streams, 2.45B YouTube views, 5M YouTube subscribers, and 5.35M monthly listeners on Spotify.  
Tags : Elevation Worship elevation worship new album elevation worship news Can You Imagine?