Citizens Drop their Second Acoustic Single, "when we pray"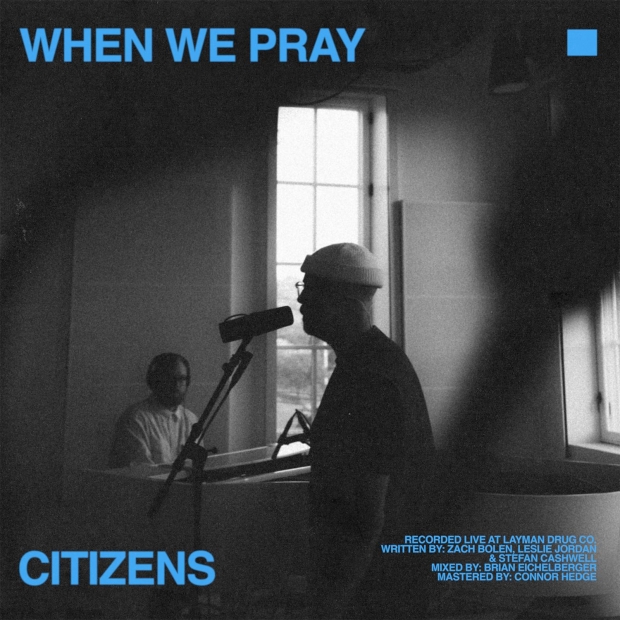 Citizens release their second acoustic single, "when we pray." The new stripped-back, piano-led version highlights lead singer Zach Bolen's raw and emotive vocals. Co- written with Canadian singer-songwriter Ben Cantelon, "when we pray" emerged from a conversation expressing thoughts around the phrase "in Jesus' name."
With simple honesty, Zach says that his "first instinct was to push against the idea of writing a song with that phrase because of how often it has been used as a cliche, or even worse, as some sort of magical saying." Yet, the song seeks to bring something new to the conversation around the significance of praying in the name of Jesus.
Citizens embrace the tension, encouraging listeners that it's often in that place of uncertainty that our faith becomes tangible. "Let's consider what it would look like to spend more time together as a church praying in the name of Jesus for the good of those who don't dress like us, talk like us, look like us, believe like us, or agree with us," Zach concludes. 
Writing songs with honesty and artistry - songs that tell true stories of their journeys - is the heartbeat of Zach, Brian, Connor, Adam, and Daniel, who collectively make up the band Citizens. The Seattle-born band has an abundance of talent as musicians and writers, crafting beautiful and engaging songs full of musical creativity and substance. Citizens' desire has always been that their songs would be approachable and accessible, creating space for people to connect to the music and each other, wherever they're at.