SEMAJE's "I Rely" Has Gone Viral!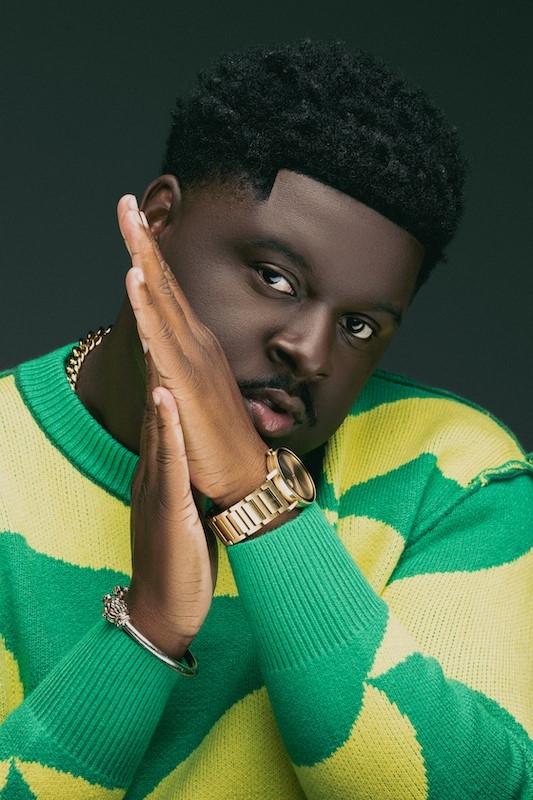 Rising Gospel Music artist SEMAJE's current single has gone viral. "I Rely" (Maje Entertainment / Tyscot), a heart-wrenching ballad,  has clocked 2 million streams on its own. He's also released a neo-soul take on Bill Withers' 1977 classic "Lovely Day" and the uptown bop "You." Listen: https://li.sten.to/irely
The success that is finally within the 30-year-old singer's reach has been over a decade in the making. After years of dues-paying and false starts, SEMAJE's new track reminds him of the lowest point on his journey to center stage. "I had gotten to a mental place where I was asking God, do you see me? Do you hear me, are you ignoring me? I want to do this career," he recalls. "I said I guess this isn't what God wanted me to do because I didn't see anything moving. I didn't see anything happening. Then, one year, God showed His hand and said, ' I move when I want to move, and you've got to rely on me.' The Bible says first seek the kingdom and its righteousness and the rest will be added on to you and once I relied on him, everything else started to work out."
"I Rely" was  produced by BBearded  who has collaborated with Hip-Hop stars such as Joey Bada$ and Ty Dolla $ign. With a mix of soft strings and acoustic piano, the crooner's tremulous tenor cushions the track with another layer of dramatic impact that makes this an inspiring future classic that lives in the realm of million-selling gospel ballads such as Tamela Mann's "Take Me to the King" and Anthony Brown & group therAPy's "Worth."  
See SEMAJE live in June:
Thursday, June 8, 2023 @ 6 PM EST
"Give Hope Week" Fundraiser
Hope for Harvest Youth Center
1800 Brewton Drive, Charlotte, NC 28202
For more information: (980) 333-4280
Saturday, June 17, 2023 @ 11 AM - 4 PM EST
2nd Annual Juneteenth Community Celebration
Burry Park-Hartsville, 131 Cargill Way, Hartsville, SC
Free Admission
Monday, June 19, 2023 @ 7 PM EST
SOB's Soul Sessions
204 Varick Street, New York, NY 10014
Tickets available at sobs.com