Lucinda Moore to Release LORD, I HEAR YOU EP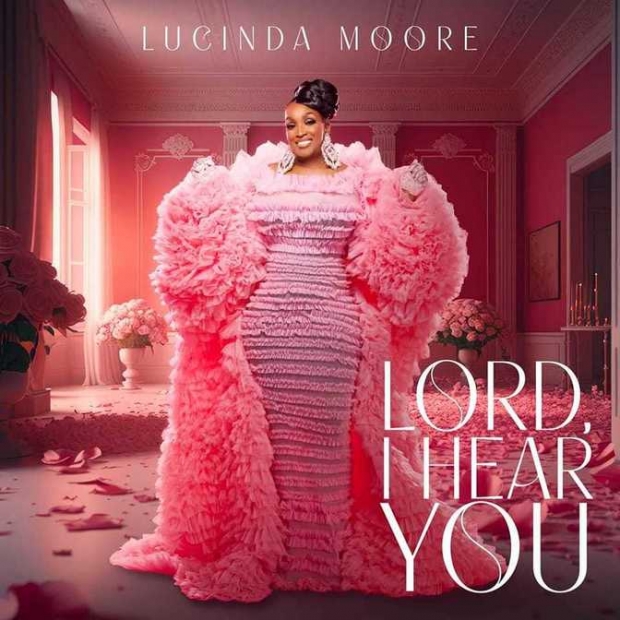 Lucinda Moore is set to release her new EP LORD, I HEAR YOU on June 23. LORD, I HEAR YOU is a 7-song EP produced by Grammy® Award-winning genius Cedric Thompson.  
LORD, I HEAR YOU features the title track, which soared to #1 on the Mediabase Gospel Radio Chart.  Lucinda's current radio single from the EP, "God, You've Been Faithful," is a collaboration with the legendary Lady Tramaine Hawkins. Bishop Paul S. Morton also joins Lucinda on the song "Someone Who Cares (the LaLa song)."
In celebration of her new EP release, Lucinda invites the public to her LUCINDA MOORE & FRIENDS concert event.  Special guests for the concert are John P. Kee, Tramaine Hawkins, and event host Darlene McCoy-Jackson.  Lucinda Moore & Friends is Sunday, June 25 at 4:30PM at Word Tabernacle Church in Rocky Mount, NC.  You can purchase tickets here.
Lucinda Moore & Friends is more than a concert.  The event is presented by Nalah Music Group (Lucinda's label) and The Recovery Center.  The Recovery Center and its team of behavioral health professionals work collaboratively to serve clients' behavioral health needs with a trauma-informed lens. At The Recovery Center USA, their goal is to provide services that aspire clients to excellence while helping communities achieve a healthier lifestyle.  Lucinda has partnered with the Recovery Center to continue bringing awareness to mental health care and available support.
"Most everyone who are reading this now has family that deals with mental abuse, suicide, depression, or even substance abuse," Lucinda states.  "Lord, I hear You album is geared towards mental health awareness. I pray that the lyrics of my music will heal and impact the hearts of everyone listening!"
Download and stream Lucinda's EP, LORD, I HEAR YOU, on June 23 and join her and her friends on June 25 for an evening of music, worship, and empowering fellowship.   
Tags : cedric thompson lucinda moore LUCINDA MOORE & FRIENDS concert event "Lord I Hear You"