Natalie Layne Offers "Amen" as a Preview of Her Upcoming EP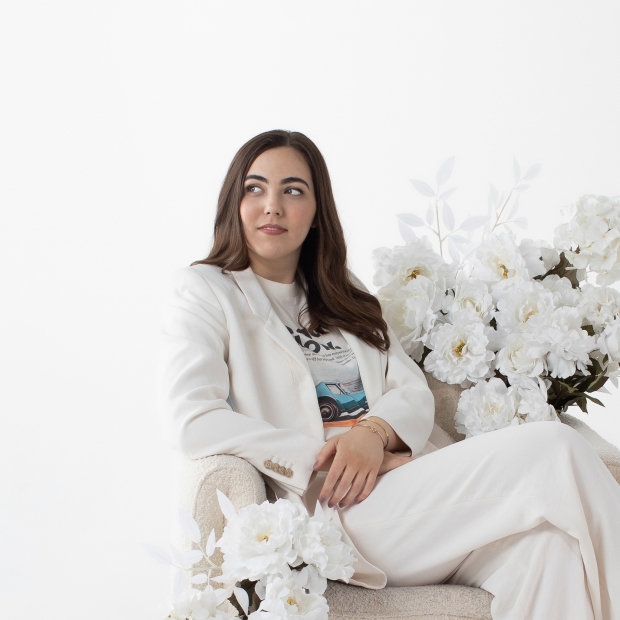 Soul-inspired pop singer/songwriter, pianist, worship leader and producer Natalie Layne releases her first radio single, "Amen." Available today (July 14) at digital and streaming outlets globally through https://fanlink.to/AmenNL, the song will be featured on Layne's six-song, Centricity Music debut EP, Amen, set to release July 28.
Desiring to radiate joy through her original music, Layne co-wrote "Amen" with hit-making songwriters Benji Cowart and David Spencer. It was a song title that was inspired by the simple kindness of a neighbor.
"It's such a small thing that can inspire a song sometimes," says Layne. "There's a lot of hard things happening in the world, and I just felt so heavy one particular week. I was driving out of my neighborhood, and one of my neighbors was out on their morning walk. They waved and smiled as I drove by, and it restored my faith in humanity for a second."
Writing that seemingly insignificant gesture into the bridge of what became "Amen," Layne shares, "I started thinking, 'What if there was a song where we could say 'amen' to all the good things happening in the world and not discount the hard things?' We need to acknowledge the broken things, but there's actually a higher reality at work in the world. There's still joy even when hard things are happening. Grief and gratitude can exist at the same time."
CHORUS
Amen every day
I say amen to all the ways that
People are helping people
Making space at the table
I'm finding a little bit of that kindness
There's still good in the crazy world we're living in
To that I say amen
Cultivating an impressive social following simply by inviting listeners into her songwriting process online, Layne also studied under GRAMMY® Award-winning songwriter and producer Bernie Herms (Natalie Grant, Josh Groban, Barbra Streisand) through a Belmont University apprenticeship that allowed her to shadow him for a semester. She's sung background vocals for Natalie Grant on the Dove Awards stage and also lent BGVs to labelmate Jason Gray's upcoming album. Additionally, she's opened concerts for Jeremy Camp, Chris Tomlin and We The Kingdom, among others; and she's headlined full band sets at Bonnaroo - twice. Amen builds on her growing momentum, serving up six original songs - all co-penned by Layne.
"I've just always wanted to make music that brings people joy. I think we need joyful songs to get us through the day sometimes, and God's given me a lot of permission to go for the happy songs," Layne says. "If these songs could bring people joy, even in little ways, that would be a win."
With a master's degree in commercial piano, Layne won Belmont's Christian Showcase at her alma mater in 2019, and has been leading worship since she was 12 under the mentorship of respected worship pastors such as Cory Asbury, Jon Egan and Jared Anderson. The Colorado Springs native now resides in Nashville and will travel extensively this summer, taking her new music to fairs and festivals across the U.S. before joining GRAMMY-nominated, Dove Award-winning American Idol alum Danny Gokey for a national tour this fall.
All the latest Natalie Layne music, tour and more news can be found at: www.natalielayne.com, Spotify, Facebook, Instagram, YouTube and TikTok.
Tags : Natalie Layne "Amen" Natalie Layne Natalie Layne news amen