Phil Wickham Unveils the Track List for "I Believe"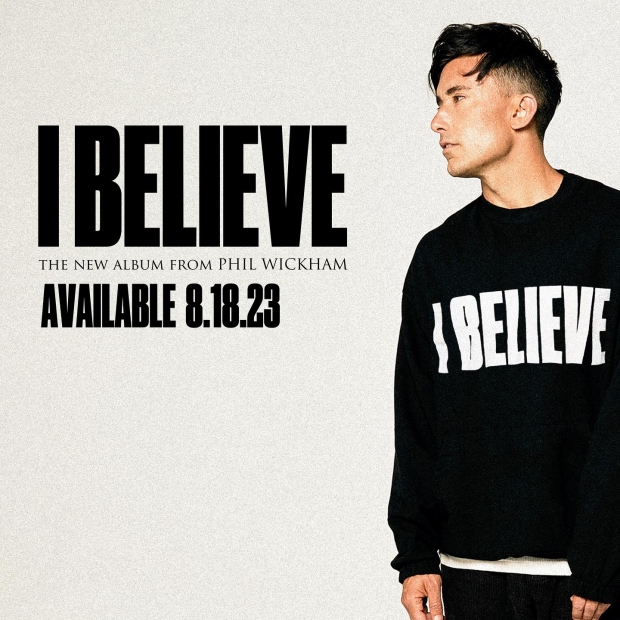 On August 18th, Phil Wickham will release his ninth album, I Believe (Fair Trade Services). Encompassing 14 songs, including his multiple-week No. 1 hit "This is Our God." The album is now available to pre-save/pre-add here.
Wickham said on social media, "I've never put more time, effort and prayer into a project, and I couldn't be more excited to share it with you all when it releases on August 18th!"
Wickham has shared several new songs this year which will be featured on his new collection, including the title track which you can hear now.
I BELIEVE
1. This Is Our God
2. I Believe
3. Sunday Is Coming
4. Creator
5. Praise The Lord
6. The Jesus Way
7. Wait
8. Psalm 23 (ft. Tiffany Hudson)
9. Isn't He Good
10. 100%
11. Your Name Is Holy
12. Holy Moment (ft. Naomi Raine)
13. Relationship
14. Back To Life
Wickham's music has received hundreds of millions of streams across his catalog and platforms, with his discography including nine full-length projects, multiple Christmas releases, and a series of popular Singalong records that capture Wickham's songs doing what they were always meant to do-giving people language to sing to God. To find out more, visit PhilWickham.com.  
Tags : Phil Wickham phil wickham new album Phil Wickham I Believe Phil Wickham track list I Believe