Zak Williams & 1AKORD Offer FREE 14-Day REVISITED Devotional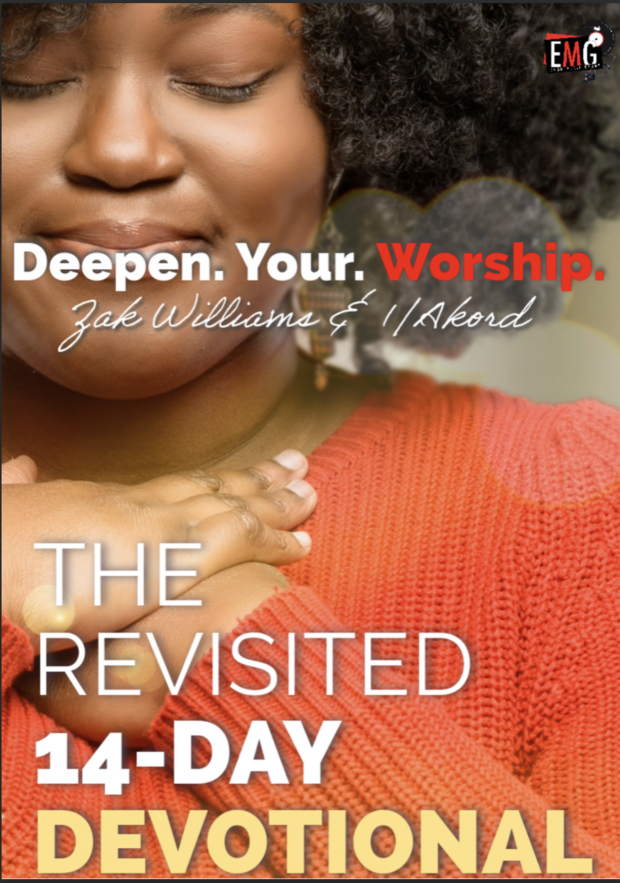 Deepen your worship with the Stellar Nominated, multiple award-winning Gospel Choir Zak Williams &1/Akord.  This 14-day devotional is derived from ZW1A's album REVISITED. There are 14 daily devotionals based on the fourteen songs on the album.
ZW1A want you to dive into this free devotional full of encouraging scriptures that will motivate you to spend precious time with God.Each devotional chapter includes moments of deeper reflection designed to activate your faith while nurturing your spiritual growth.  The REVISITED DEVOTIONAL helps you align your spirit with HIS will by giving you guidance, direction, and hope.  Zak desires you to strengthen your faith while bringing wisdom to your everyday life.  
REVISITED is released by Enon Music Group and New Day Distribution.  The album is available now for download and streaming here.  
Tags : Zak Williams & 1 AKORD 14-Day REVISITED Devotional "REVISITED"