Joe Hardy Releases his latest single "All My Life (featuring Jozzy and Luke Wareham)"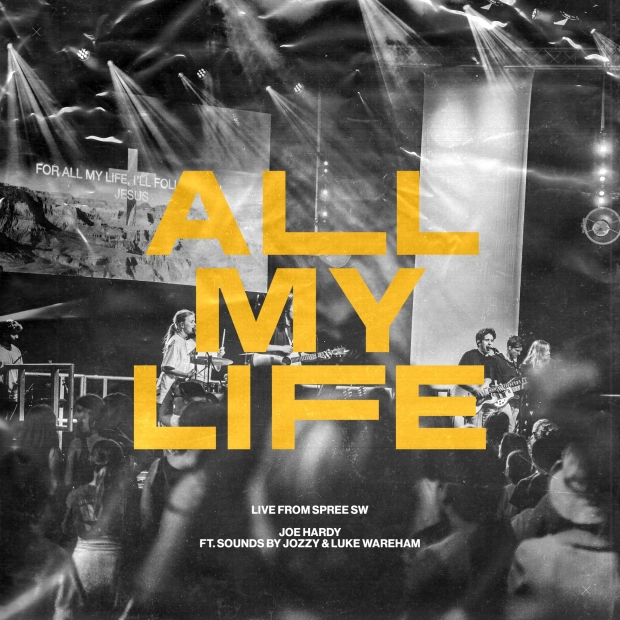 Joe Hardy releases his latest single "All My Life" on today. The song features Jozzy and Luke Wareham. Written by Joe, Luke and Sim Ashford, "All My Life" was for a large youth event in the South West called Spree.The song is an encouragement for people to declare and dedicate their lives to following Jesus.
Recorded live with over 2000 live voices it captures the heart cry of a generation desperate to follow Jesus, also featuring rap from Jozzy (sounds by Jozzy) the energy in the song is electric.
Originally conceived for the vibrant youth event "Spree" in the South West, the song encapsulates a fervent call for embracing a life dedicated to following Jesus. Through a live recording echoing with the voices of over 2000, the track resonates as a heartfelt anthem, mirroring the aspirations of a generation seeking spiritual connection.
The infusion of Jozzy's rap performance adds an electric modernity to the composition, marrying tradition with innovation. "All My Life" is not simply a song but a resonant proclamation, poised to galvanize listeners, particularly the youth, in their journey toward purpose and faith.
Download and stream 'All My Life' live from Spree HERE.
Tags : Luke Wareham Jozzy joe hardy Joe Hardy new single All My Life